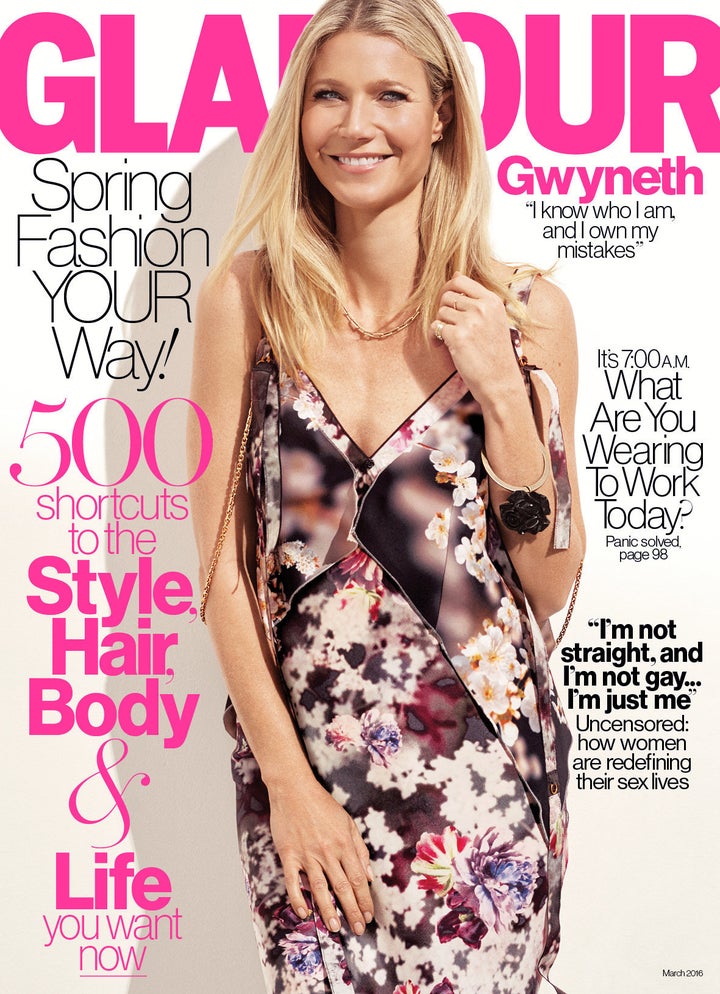 Haters gonna hate hate hate, but that won't stop Gwyneth Paltrow. 
(She's talking about "Sky Captain and the World of Tomorrow," right?)
Goop's queen got real candid with Glamour about her public perception, "conscious uncoupling" with ex-husband Chris Martin, why her lifestyle brand is way more affordable than people think and how she had to scrounge for quarters just like the rest of us. 
"I think it's appalling. And the worst part of it is how [critics] try to pit us against each other. The energy could not be more opposite," Paltrow told the mag about the criticism female entrepreneurs like herself, Jessica Alba and Reese Witherspoon face. "We help each other; we consult each other."
"I think we're in the midst of creating a new archetype of a woman, and we're gonna get there. And I've never minded pushing anything along, taking some slings and arrows," she added. "I mean, when [her children] have a hole in their uniform, I sew it. I make the food; I bathe them. And I'm a sexual being and a powerful woman and entrepreneur. I'm all of those things. We now realize that we have permission to be everything."
Paltrow admits, however, that there are some days, when the judgement and misinformation gets under her skin. She can't always be (country) strong. 
"Sometimes I'll get annoyed if someone's like, 'Goop is so expensive.' I'm like, 'Have you looked at the website? Have you seen the range of price points? 'Cause we sell things that are $8 ... If you want to f**k with me, bring your A-game. At least have all your information,'" she explained in a sentence deserving a good mic drop.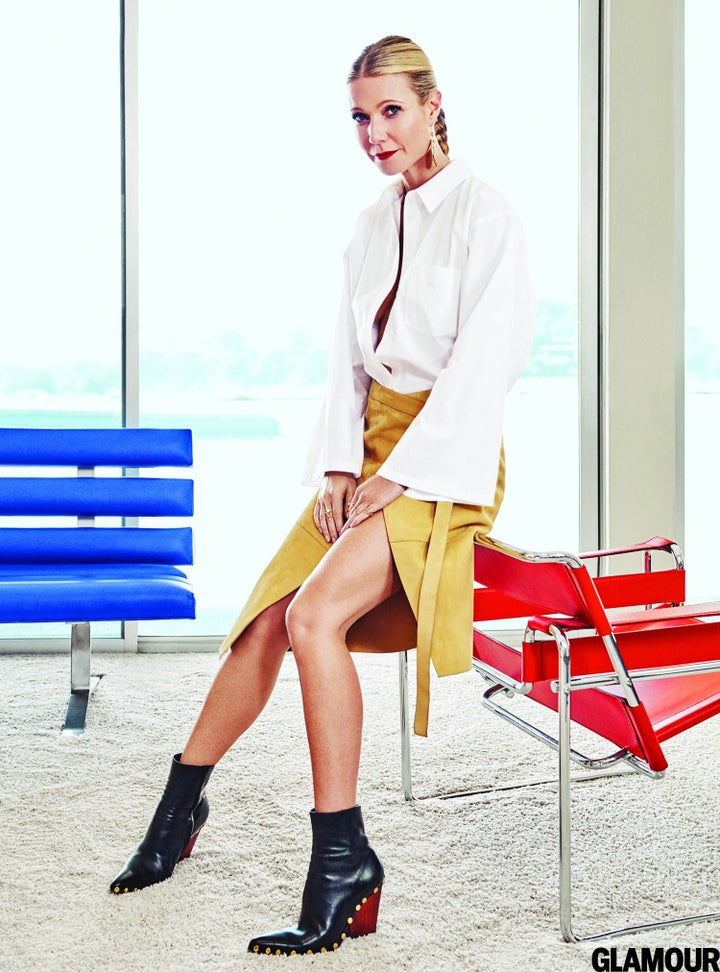 One of the public's biggest misconceptions is that Paltrow is just another spoiled Hollywood brat who owes all her success to her mother, actress Blythe Danner, and her late film producer father.  
"People think, 'She's just a rich kid.' Until I was 18, I was. Then I was broke. I've never taken a dime off my parents. I'm completely self-made," she revealed. "I went to UC Santa Barbara, and when I quit to try to be an actress, my dad was like, 'That's great, but I'm not gonna help you.'" 
"So I got an apartment with a roommate; I worked as a hostess at a restaurant; I would scrounge quarters to buy Starbucks -- and walk there to save gas," she said. "I remember once asking my dad for money, like, 'Please, I'm really stuck. Can you help?' And he said, 'You're more than welcome to come over for dinner.' That was it."
"We spend a lot of time together," she told Glamour. "He's been away for two weeks [promoting his album]. Last night he got in at midnight and slept here so he could surprise the kids in the morning, we could all have breakfast, and he could take them to school."
"So … we're not living together, but he's more than welcome to be with us whenever he wants. And vice versa: I sleep in his house in Malibu a lot with the kids," she explained further. "We're still very much a family, even though we don't have a romantic relationship. He's like my brother."
We're just going to end this here. 
PHOTO GALLERY
Celebrity Splits

Calling all HuffPost superfans!
Sign up for membership to become a founding member and help shape HuffPost's next chapter