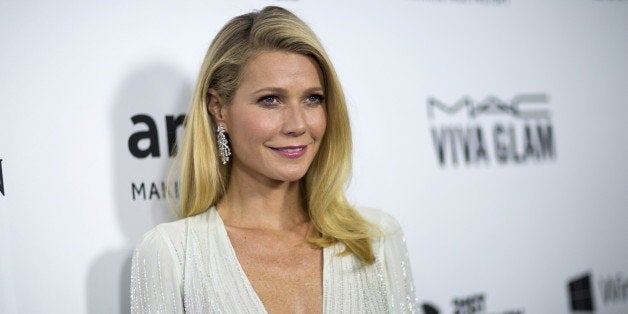 Is there a more convenient proverbial punching bag than Gwyneth Paltrow?
Paltrow has achieved more success in more fields than most of us could conjure in even our wildest dreams. She's an Oscar winner. She's at the helm of Goop, initially just a newsletter and now a successful and growing lifestyle brand. And she's published two best-selling cookbooks, with a third out this month.
And yet, despite all that success, Paltrow is rarely celebrated. She often ranks near the top of any ranking of "most-hated celebrities" that the internet churns out. For what?
So I have a theory: Paltrow is no goop-head. She knows exactly what she's doing. And the more you hate it, the more she wins. Maybe we all could stand to embrace the overachieving Goopstress within.
If I'm being honest, I think it's pretty brilliant and her f*ck-the-haters-I'm-doing-me vibe can even border, occasionally, on inspiring.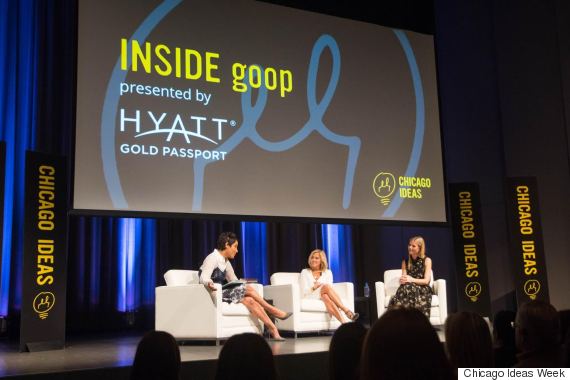 Paltrow (right) along with Rogers and Gersh on the stage at the Chicago Ideas Week Curiosity Series event on April 14, 2016, at Venue SIX10. (Photo by Chicago Ideas Week)
For most of the interview, Paltrow gamely answered the questions Rogers posed to her, though she rarely strayed from the sort of responses one would probably expect from someone who sells $1,200 serving spoons and whose recipes can, at times, ring up quite the grocery bill.
When prompted by Rogers to share what words she thought the general public would use to describe her, the only one she managed to verbalize was "multi-tasker," while admitting that she also had other, less positive ones in mind though she rarely read anything written about herself.
When she was then prompted to describe what she considers to be her "authentic" self, she described herself as hard-working and hard on herself, warm and loyal, impatient and a perfectionist.
She went on to speak with an air of seriousness of how the goal of Goop is to "add value to peoples' lives." She called the brand "the greatest accomplishment of my life" and urged women -- who made up probably 95 percent of the audience in attendance on Thursday -- to harness their inherent, incredible power and to not be apologetic as they strive for their goals in life.
These comments were received well, but perhaps the biggest stir from the audience came when Paltrow was posed a question from the audience: "Gwyneth, what do you think of steam-in-bag vegetables?"
For a moment, Paltrow stumbled before it was clear she did not know what the question was referring to. An audience member was invited to offer an explanation -- along the lines of "frozen vegetables you can put directly in the microwave and they're done" -- and Paltrow's immediate response zinged: "That sounds f*cking amazing!"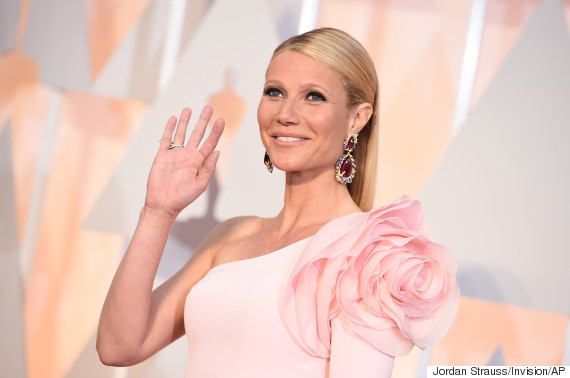 Paltrow waves on the red carpet at the Oscars on Feb. 22, 2015, at the Dolby Theatre in Los Angeles. (Photo by Jordan Strauss/Invision/AP)
Clearly, if only for a moment, the veneer of seriousness had been pulled down and the audience loved it, even if they understood Paltrow probably wouldn't be running out after the talk to track down her own bag of some frozen, pre-cut, microwaveable carrots. This was a clear highlight of an otherwise somewhat generic conversation.
And in that moment, too, it seemed clear to me: Paltrow is well aware of how she is perceived. And she's using it, quite effectively, to her advantage.
The press tour for It's All Easy, Paltrow's new cookbook, has had other moments of levity which have, of course, been met with heavy critique -- and deservedly so. In a Goop Q&A last week, Paltrow stood by her infamous "crack" comment when asked about it, saying, "You know, crack might be extreme, but spray cheese is not my kind of party."
Sure, headlines like that are fun to write and even more fun, sometimes, to read. But is it us playing her. or is she playing us?
I'd argue it's all but certainly the latter.
Sure, a lot of this is pretentious nonsense. But it seems to be working for her. And I'm here for it.