Lingerie is labeled as lingerie because it's typically barely-there, but this bra, from luxury lingerie house Kiki de Montparnasse, takes such matters to a new level.
This outline of two triangles not only retails for $250, but it's also dry clean only.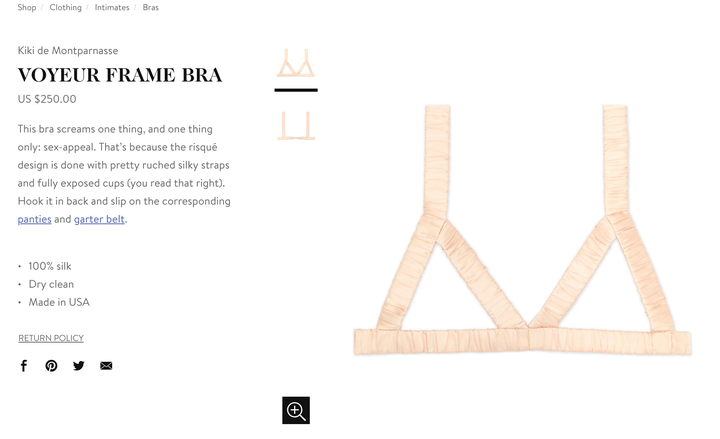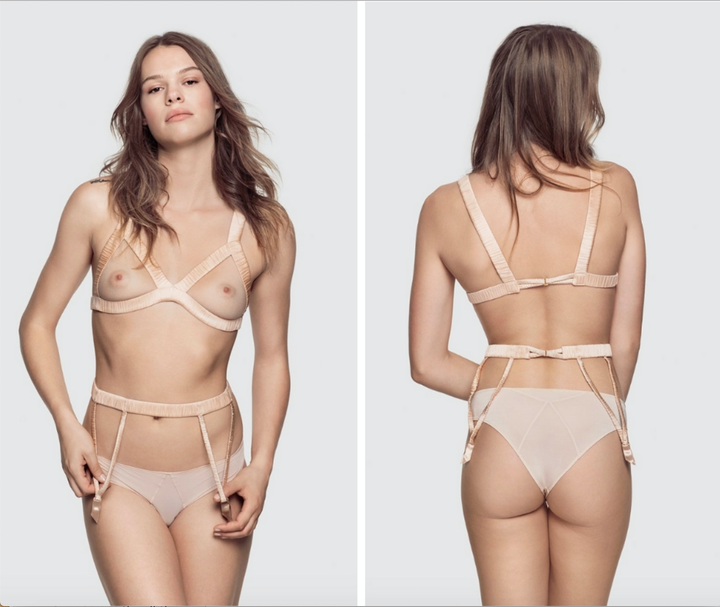 Goop's description of the voyeur frame "bra," if one could technically even call it that, isn't much better.
"This bra screams one thing, and one thing only: sex-appeal," the website says. "That's because the risqué design is done with pretty ruched silky straps and fully exposed cups (you read that right). Hook it in back and slip on the corresponding panties and garter belt."
According to Merriam-Webster, a bra is technically defined as "a piece of clothing that is worn by women under other clothes to cover and support the breasts," so in an effort to call a silk spade a spade, we'll just refer to this as expensive "string."
The Kiki de Montparnasse website just calls the undergarment a "good frame."

In addition to the "frame," if you somehow decide to spend an additional $175 on the panties and $150 on the garter belt, this stunning set of silk string will set you back a total of $575, or nearly 9 jade eggs.