UPDATE ― Monday, Dec. 11: Harvey Weinstein is denying that he ever lied that he had sex with actresses Gwyneth Paltrow, Charlize Theron and Renée Zellweger, according to a statement from the movie producer's spokeswoman.
The statement comes one week after Paltrow accused Weinstein in The New York Times of falsely telling others that she had sex with him.
Holly Baird, Weinstein's spokeswoman, called Paltrow's claims "ridiculous":
Mr. Weinstein vehemently denies these accusations and has never stated he slept with any of them

It's ridiculous that anyone would believe these talented women, academy award winners, provided sexual favors in exchange for roles they earned based on their talent and brilliant work. It's simply not true.
It has been two decades since Gwyneth Paltrow reportedly turned down Harvey Weinstein's offer for a massage, but the actress only recently learned that the disgraced film producer had been using her name in a lie to lure other women into his bed.
Paltrow told The New York Times that she found out Weinstein had been boasting to others that he had slept with her, hoping to convince other women to accept his sexual advances. The new information was revealed in a Times report published Tuesday that outlines how accusations of abuse were covered up in recent years.
"He's not the first person to lie about sleeping with someone, but he used the lie as an assault weapon," Paltrow told the newspaper.
Weinstein's career in Hollywood was destroyed after the Times and The New Yorker published scathing reports accusing him of intimidating, sexually harassing, abusing and raping women for decades. In many of the alleged incidents, women said that Weinstein invited them into his hotel room under the guise of a professional meeting, but then asked them for massages or sex.
Some of his accusers said Weinstein began masturbating or showering in front of them. Others, including actresses Asia Argento and Paz de la Huerta, said he raped them.
In Paltrow's case, she was 22 and in Weinstein's Beverly Hills hotel room for a meeting when he put his hands on her and invited her to go to the bedroom for massages, according to a Times story published in October.
Paltrow said no and later told her boyfriend at the time, Brad Pitt, who went on to confront Weinstein ― a move that she says prompted Weinstein to scold the actress. Paltrow told her agent at the Creative Artists Agency of the encounter, though the agent did not encourage her to report it to the company's leaders, according to the Times.
She won an Oscar in 1999 ― her only Academy Award ― for her role in "Shakespeare in Love," produced by Weinstein's Miramax studio.
Paltrow, now 45, says she is just now learning how Weinstein lied about his encounter with her to manipulate others. The actress recently connected with some women who said that Weinstein used her name during "disturbing encounters," the Times reported.
In one instance, according to the paper, Weinstein dropped Paltrow's name while talking to a young actress in 2000. He reportedly told her that complying with his requests was "the best thing you can do for your career now."
Another woman, who claims Weinstein assaulted her in 2004, said she remembered seeing a photo of Paltrow in the producer's room, according to the Times.
Before You Go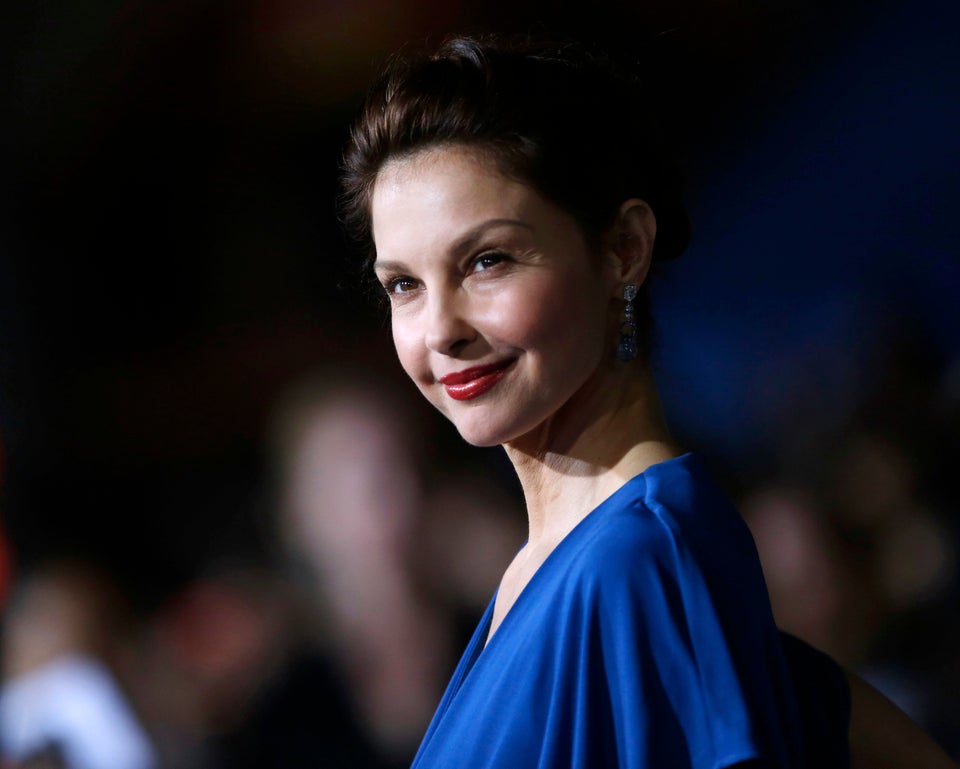 Celebrities React To Harvey Weinstein
Popular in the Community