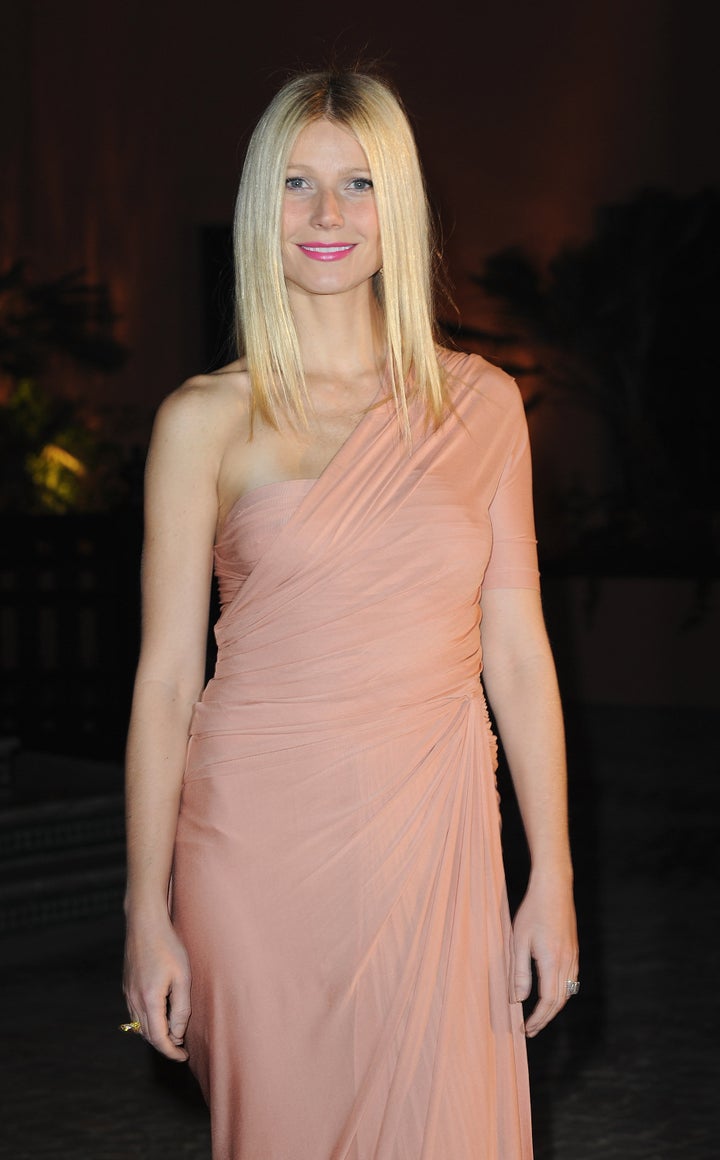 Gwyneth Paltrow recently enjoyed all the fried food and beer Nashville has to offer, but she had to reverse the damage quickly to promote 'Iron Man 2.'
She writes in her latest GOOP newsletter about exactly how she got back "in line":
Well, I am not going to lie, the process was an arduous one. I asked my business partner and trainer Tracy Anderson if she would share with us the terrifically difficult leg series she made for me to do during the filming of the movie. This 26 minute long video was an amazing start for getting the butt and legs I had always hoped for. I did this leg series after doing 45 minutes of Tracy's dance cardio and her arm series (these can be found on her DVD's). Also, to really get in line, I followed her strict diet for 5 days to lose my extra winter weight. Now, I am not a good dieter and I cannot ever do it for long, only when there is a goal in sight, which there was in this case. This regime got me into the shape of my life and I continue to return to it when I have a specific event so that I can do ridiculous things like be a 37 year old mother of two and wear shorts!

Work it baby,
gp
Gwyneth writes that she starts her day with green tea and a Think Thin bar or a Clean Shake, developed by Dr. Alejandro Junger. After her morning workout she drinks a glass of kale juice, which she describes as a "grassy lemonade." Lunch is a "super low carb, low calorie" Mountain Valley wrap and dinner is "super low calorie" turkey kale soup and salad. Another glass of kale or a few almonds are allowed in the afternoon.
Here's part of Tracy 26-minute video that Gwyneth does after 45 minutes of cardio.
WATCH:
Here's Gwyneth showing off her legs while promoting 'Iron Man 2':


Calling all HuffPost superfans!
Sign up for membership to become a founding member and help shape HuffPost's next chapter