Gwyneth Paltrow covers the August "age" issue of Vogue and inside poses for Mario Testino in a domestic shoot in her Manhattan apartment and takes the author, Jeffrey Steingarten, on a private cooking lesson in her kitchen.
While they cook some recipes--gazpacho, corn chowder, chicken and dumplings and Bruce Paltrow's World Famous Pancakes--from Gwyneth's new cookbook together, Steingarten gets a tutorial on all of her fancy kitchen equipment.
More accurately, the first thing I noticed was how beautiful and clean her kitchen is, all white and filled with enviable appliances, including a dedicated deep-fat fryer. Gwyneth admitted to being a neat freak, as her father was.
Gwyneth sharpens her knives by hand, using a MinoSharp, a contraption that you fill with water before pulling the blade between two submerged ceramic wedges. I've never gotten the hang of that little device. Later she told me about her outdoor pizza ovens, one in each of her backyards in London and on Long Island, and I took her ownership of two of them as the mark of her seriousness as a cook.
Steingarten notes that Gwyneth is surprisingly thin despite cooking and eating normally between her kale detoxes:
The second thing I noticed was that Gwyneth is considerably more beautiful in the flesh than in pictures. She's an ectomorph (in the language of anthropometrics). You might call her "gangling"--stretched out, a bit taller and svelter and better muscled than you would think, especially in the crucial upper-arm area. She doesn't look gangling in pictures. She has fine genes, good bones. Gwyneth has at least one personal trainer, works out for two hours a day, and owns a piece of the gym near her downtown Manhattan apartment. (Her business partner is Tracy Anderson, who appears in a Goop video.)
Read a longer excerpt here and pick up the August Vogue for the whole piece.
PHOTOS: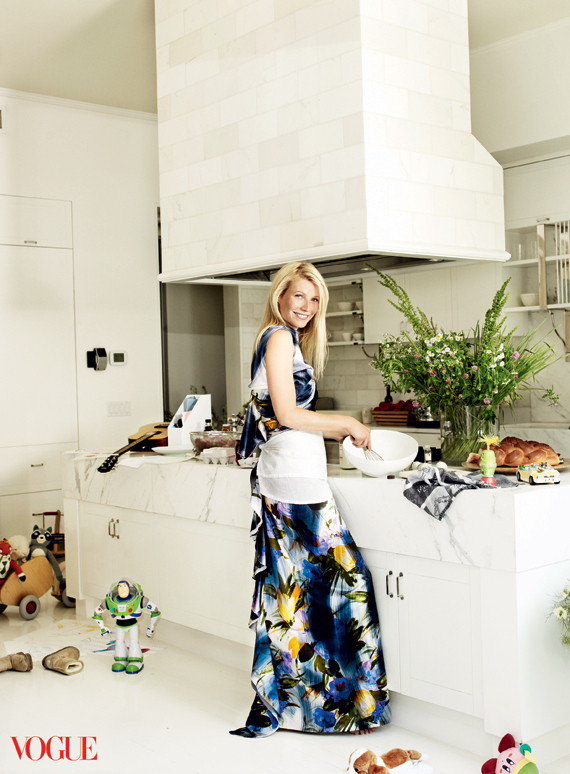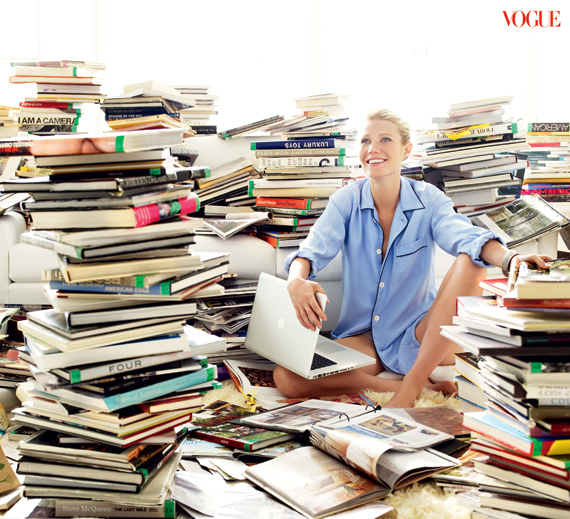 Popular in the Community