Gwyneth Paltrow said it herself during her interview with Howard Stern on Wednesday: "Just get me to shut the fuck up!"
Well, Gwyneth didn't take her own advice. In fact, it appears she couldn't help but talk about every aspect of her life on Stern's Sirius XM show, including past loves, famous friends and her thoughts on estranged husband Chris Martin's rumored new girlfriend, Jennifer Lawrence.
Here are 11 things we learned from Paltrow's no-holds-barred interview on "The Howard Stern Show:"
1. In her opinion, Gwyn's most-famous "famous" friends are Jay Z and Beyonce.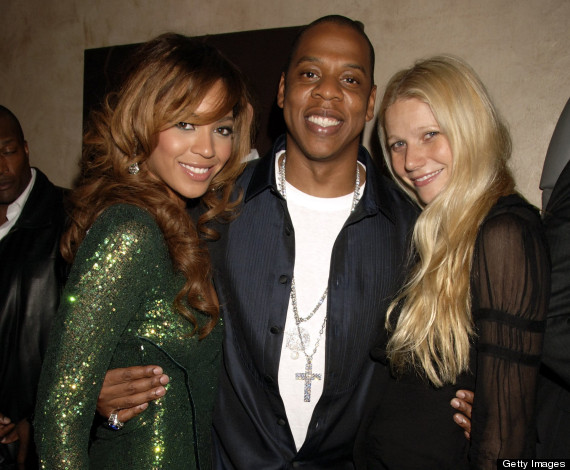 "My best famous friend is Cameron Diaz and Jay and Beyonce. I met Jay first at a benefit in New York probably, I think I had had my daughter but not my son yet. And we all became friends," she said. "I normally don't [become friends with famous people] but in that particular case, Chris and Jay, we all just kind of [vibed] ... They're the greatest people. They're funny and sweet and they're self-aware and they're really intelligent."
2. Coldplay's song "Fix You" was written about her.
"'Fix You' was about him trying to put me back together after my dad died," she said of Chris Martin, adding that there were "a few" tunes written for her. "I think it's pretty nice."
3. Paltrow swears she did not steal her Oscar-winning "Shakespeare In Love" role from Winona Ryder.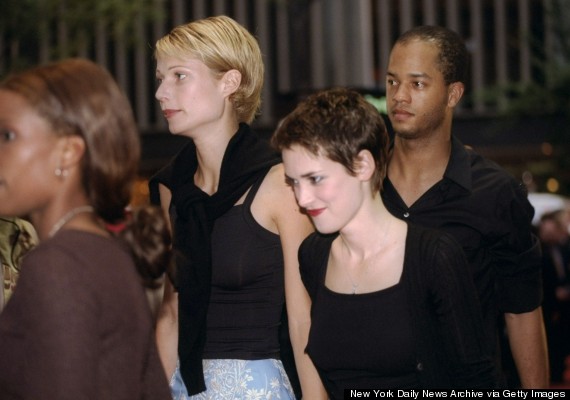 "That's an urban myth," she asserted, saying she hasn't seen Ryder in years. "I swear to God I did not, I'm raising my right hand on the Bible. I swear to God."
4. Her late father, Bruce Paltrow, was the real love of her life.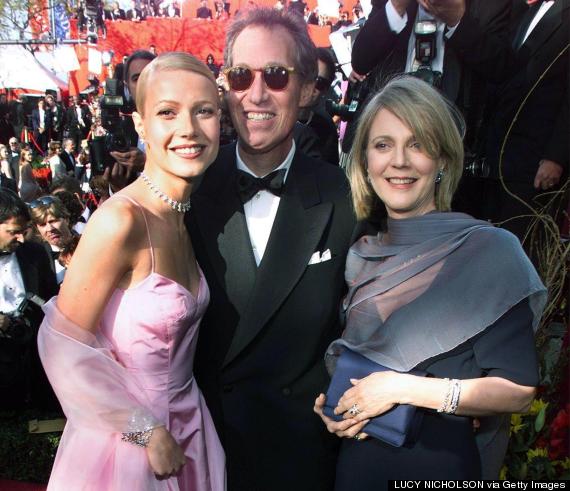 Paltrow's dad died in October of 2002, following a battle with cancer. "He was kind of the love of my life. I'll never forget when he died .... someone wrote me an email saying, 'Everybody has a father, but not everybody has a daddy.' And that's what he was," she said. "He was the best."
5. Gwyneth's real philosophy behind "conscious uncoupling" is simpler than you think.


Gwyneth made the phrase "conscious uncoupling" a thing last year after announcing her split from Chris Martin. "The idea is you try to do it with minimal acrimony and you say, 'Look, we have kids, we're always going to be a family and let's try to find all the positives in our relationship, all the things that brought us together, the friendship.' We actually have a really strong friendship and we laugh and we have fun," she said of her split from Martin. "But there are times when it's really difficult and things happen and you're like, 'I'm sure he doesn't want to hang out with me and I don't want to hang out with him.' But for the sake of the kids you do it. But you also don't do it all tense."
6. Apple Martin really likes her name, according to her mom.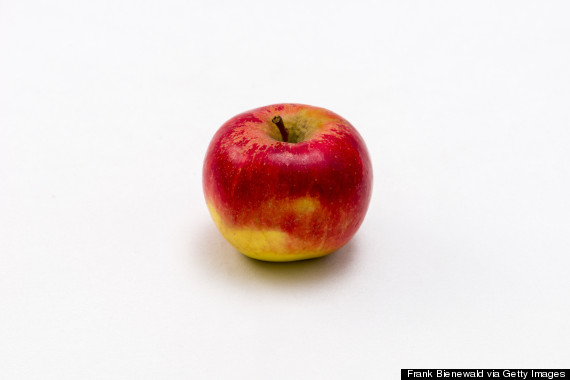 "She loves it, she does," Gwyneth said, adding, "Chris named her though."
7. If Chris Martin is into Jennifer Lawrence, his estranged wife is cool with it.


Martin is reportedly dating Jennifer Lawrence, although neither one of them have spoken out about the relationship. Still, it sounds like Gwyneth is a fan.
Howard Stern: Let's say he starts dating someone you don't approve of, like J.Law or whatever the hell her name is.
Gwyneth Paltrow: Who says I don't approve?
HS: You don't approve of Jennifer Lawrence ...
GP: Why not?!
HS: Because I'm saying this, just assuming ... But that's going to be an issue.
GP: Why is it going to be an issue?
HS: Because you don't want your kids exposed to someone who's a maniac.
GP: But I respect him as the father of my children and it's his life and it's his decision. And I do think he loves the kids so much and I don't think he'd be with someone who wasn't great. And if I'm wrong, I'll come back here and tell you.
8. She turned down a role in "Boogie Nights" because of her conservative grandfather.
"I can't be totally naked and giving a BJ onscreen. I'll kill my grandfather," she said of the role, which eventually went to Heather Graham. She also turned down the part of Rose in "Titanic," which was ultimately played by Kate Winslet, but she says she doesn't regret her decision: "I look back on some of the choices that I've made and I'm like, why the hell did I say no to this and yes to that? And you look at the big picture and you think there's a universal lesson here and you know, you can't hold on. What good is it?"
9. She thought Brad Pitt was "too good" for her, and their breakup devastated her father.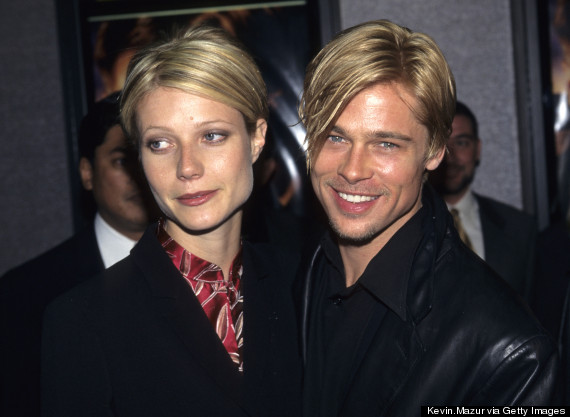 Paltrow and Pitt fell in love on the set of the 1995 film "Seven" and dated for almost three years before splitting. "I definitely fell in love with him. He was so gorgeous and sweet and, I mean, he was Brad Pitt, you know?" she told Stern. The couple became engaged before calling it off because she felt she wasn't ready to take the next step. "I was such a kid," she told Stern. "I mean I was 22 when we met and it's taken me until 40 to get my head out of my ass. You can't make a decision when you're 22 years old."
The actress says the breakup wasn't easy on her father, either: "My father was so devastated when we broke up. My father loved him like a son." Still, the pair remain amicable exes, as Paltrow insists that she and Pitt are "friendly" when they see each other.
10. She says her ex-boyfriend Ben Affleck "wasn't in a good place in his life to have a girlfriend."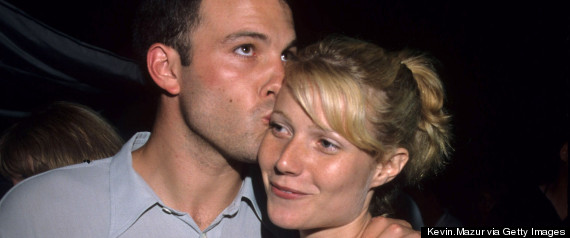 After her breakup with Brad Pitt, Paltrow moved on with another A-lister, Ben Affleck. But when Affleck and Paltrow split in 2000 after an on-and-off relationship of three years, her parents weren't as upset as they were when she and Pitt went their separate ways. "I think they appreciated how [Affleck] is super intelligent, and he's really, really talented and he's funny. But he wasn't in a good place in his life to have a girlfriend so I think they were okay with -- they loved him -- but they were okay with us not being [together]," she said.
11. But Gwyneth, Ben and his wife Jennifer Garner are all close friends.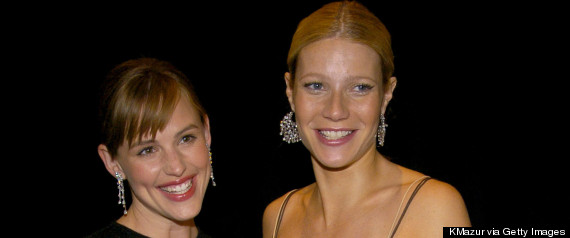 "I like him, I'm friends with him still. He settled down and his wife is awesome. Not only is she beautiful, but she's so warm and she cooks and is so into her kids -- she's really great and she's hilarious," she said of Garner. "I had a girls' dinner before the summer and she came over, she's my neighbor. I really like her a lot."
Listen to the full interview here:
Support HuffPost
The Stakes Have Never Been Higher
Before You Go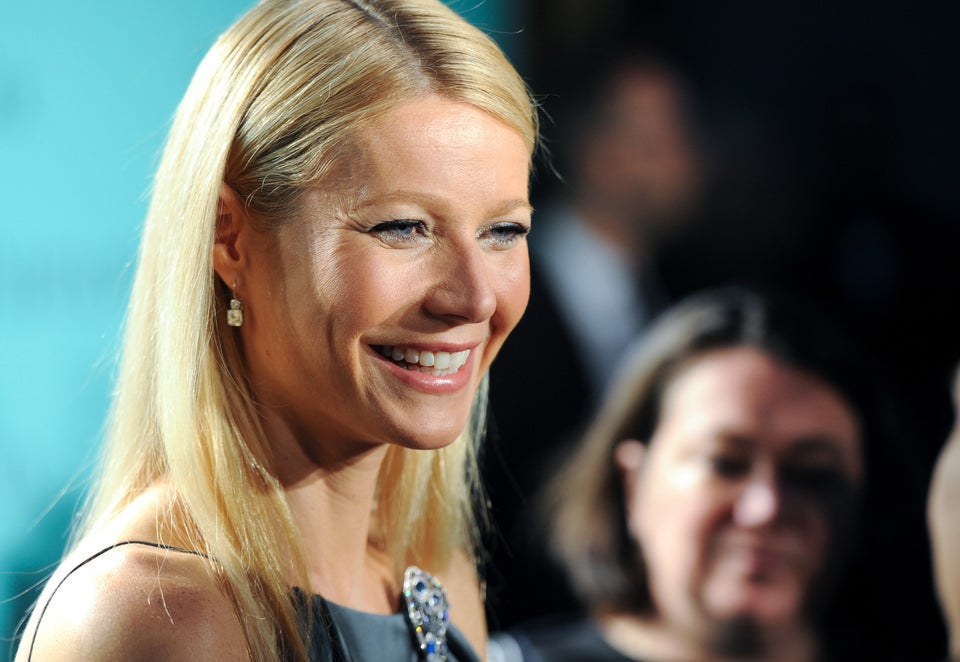 Gwyneth Paltrow
Popular in the Community