Gwyneth Paltrow got half-naked and Goop-y for the premiere issue of her brand's print magazine.
The actress and entrepreneur posed topless for the cover of the Fall 2017 issue, wearing only bikini bottoms and a lot of mud. For some reason, it also appears as though Paltrow's nipples have been photoshopped out.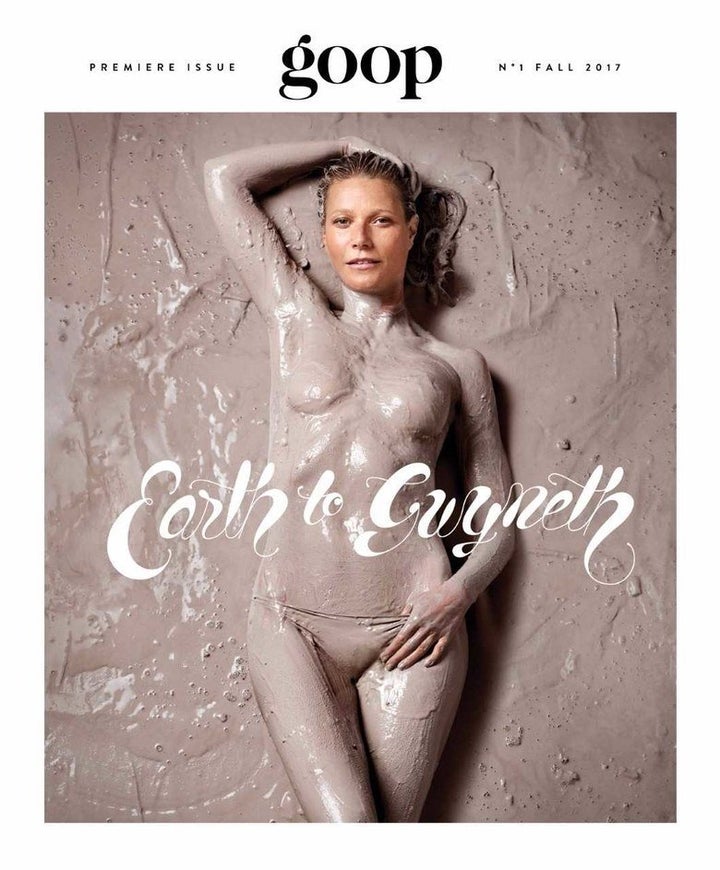 The only text on the cover is a very tongue-in-cheek "Earth to Gwyneth" statement, most likely in reference to some of Paltrow's questionable recommendations for things like vagina eggs, moon dust and detoxing your showerhead.
"I remember standing in a hippie health-food store in Greenwich Village and I saw a little paperback book describing a 'master cleanse,' and I was like, What's that?" she writes in the editor's letter, via Vogue. "I remember the next day [after I finished the cleanse] I was like, Oh, wow, I just did this cleanse, and I feel so much better. I can have a beer and a cigarette now, right?"
The magazine also delves into earthing (better known as "walking barefoot on dirt") and using bee venom for all kinds of ailments, including scar treatments.
"The doctor stings you [with a live bee] like it's an acupuncture needle. I had it done on my cesarean scar… I had some buckling in the scar, and it really evened it out," the actress said.
If you're interested to read more, pick up the $14.99 issue when it hits news stands September 14 or order it online.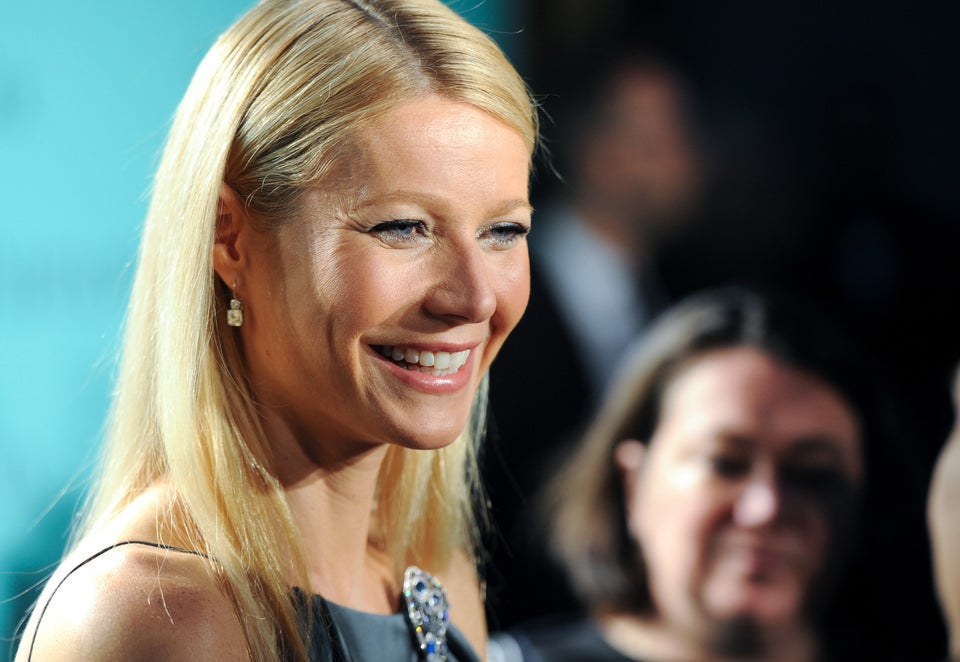 Gwyneth Paltrow
Popular in the Community