Gwyneth Paltrow rang in the New Year on stage at the Barclay's Center, sipping champagne and dancing along as husband Chris Martin performed with Jay-Z in the Brooklyn arena.
After midnight, Jay went on to perform "Hovi Baby," "Feelin' It," "I Just Wanna Love U (Give It To Me)," "Izzo (H.O.V.A.)," "Big Pimpin" and "99 Problems," among others, reported NME. Coldplay played hits like "Lovers In Japan," "The Scientist," "Yellow," "Princess In China" and "Fix You." Martin and Jay teamed up for "Lost+," off the band's 2008 album, "Prospekt's March."
Paltrow's dance moves might not have ranked very high in coolness factor, but the actress -- who is a close friend of Bey and Jay -- probably knows it's hard to shine alongside "the coolest man on Earth."
During a 2011 interview for her website GOOP, Paltrow asked Jay how he got so cool. "'I'm around great women, starting with my mom," he said. "Women keep men cool. The hotter the chick the cooler the guy ... that sounds like a really bad rap line!"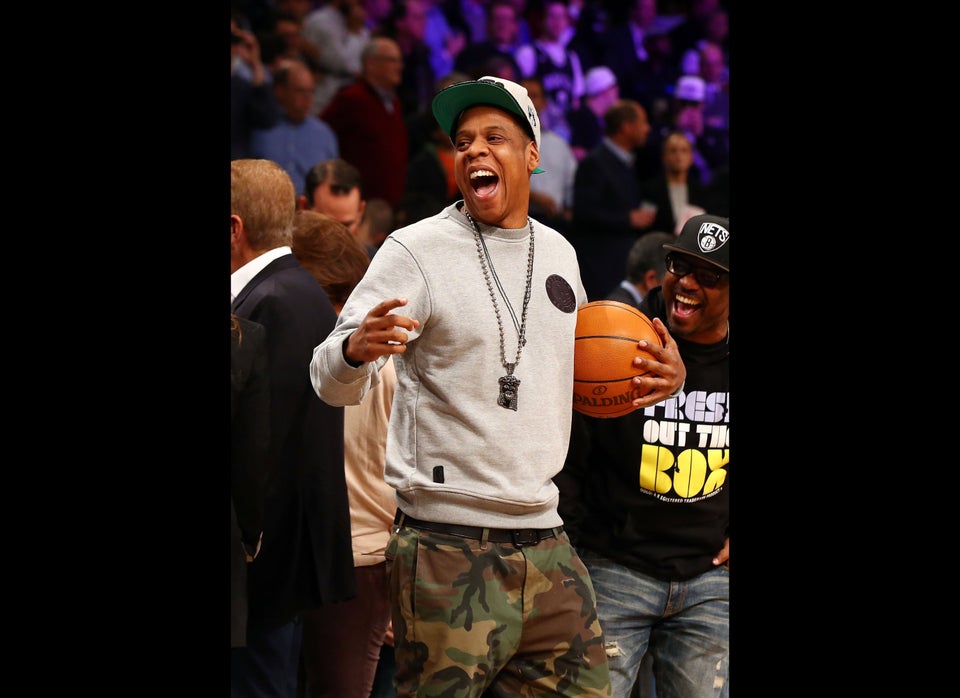 Happy Birthday, Jay-Z
Popular in the Community