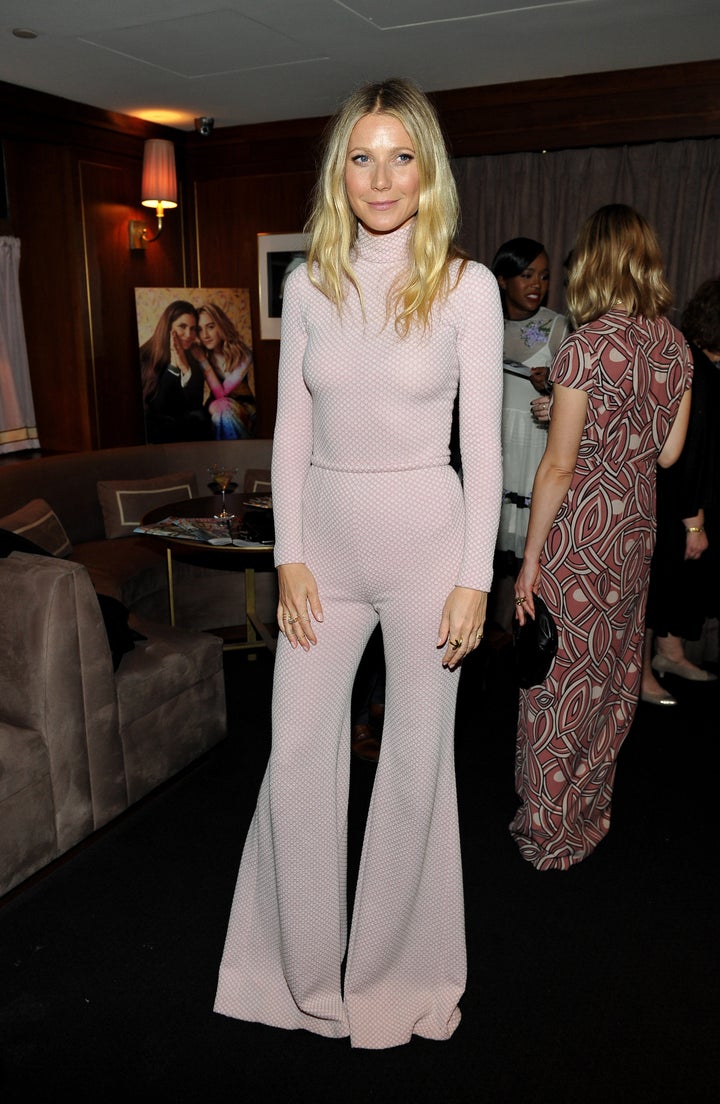 Paltrow attended The Hollywood Reporter and Jimmy Choo's Power Stylists Dinner dinner in Los Angeles on Tuesday night wearing an all-light pink outfit straight off Emilia Wickstead's runway from this past London Fashion Week. The flared, turtlenecked look appears as though it would be incredibly unflattering ... on pretty much anyone but her.
Goop's HBIC wore the covered-up ensemble a bit more form-fitted than we saw on the runway back in February, and the slight difference turned the elegant look into something straight out of a sultry scene at Studio 54.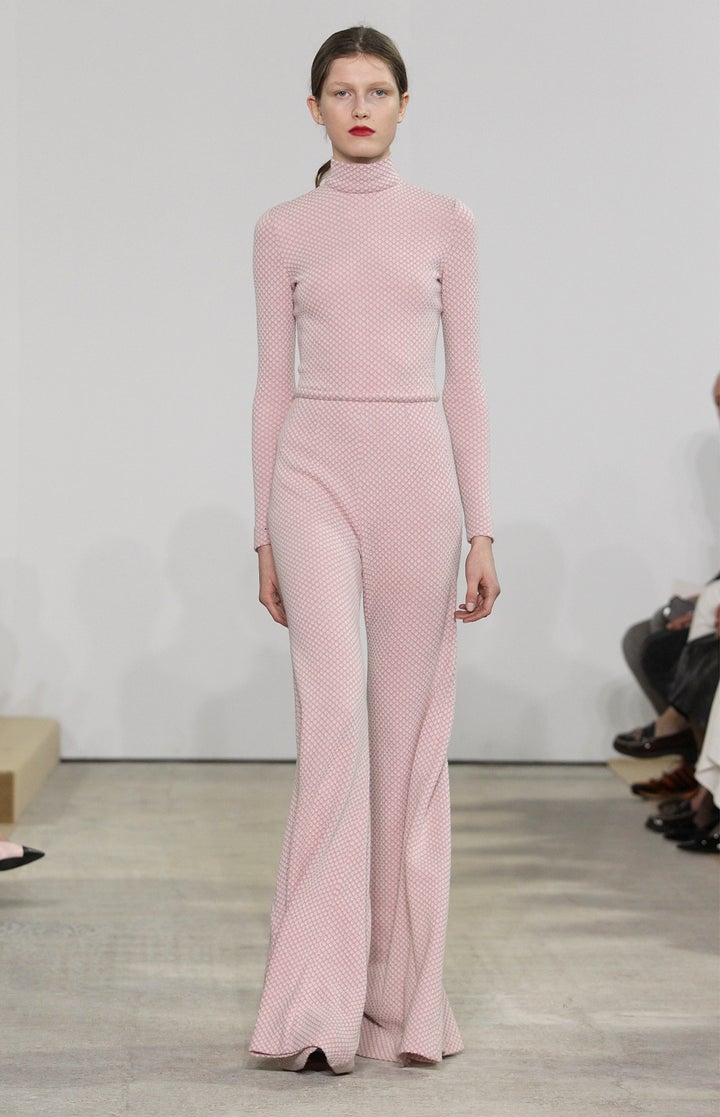 All she needs is a martini in hand and she'd be ready to disco all night long. Oh, wait.