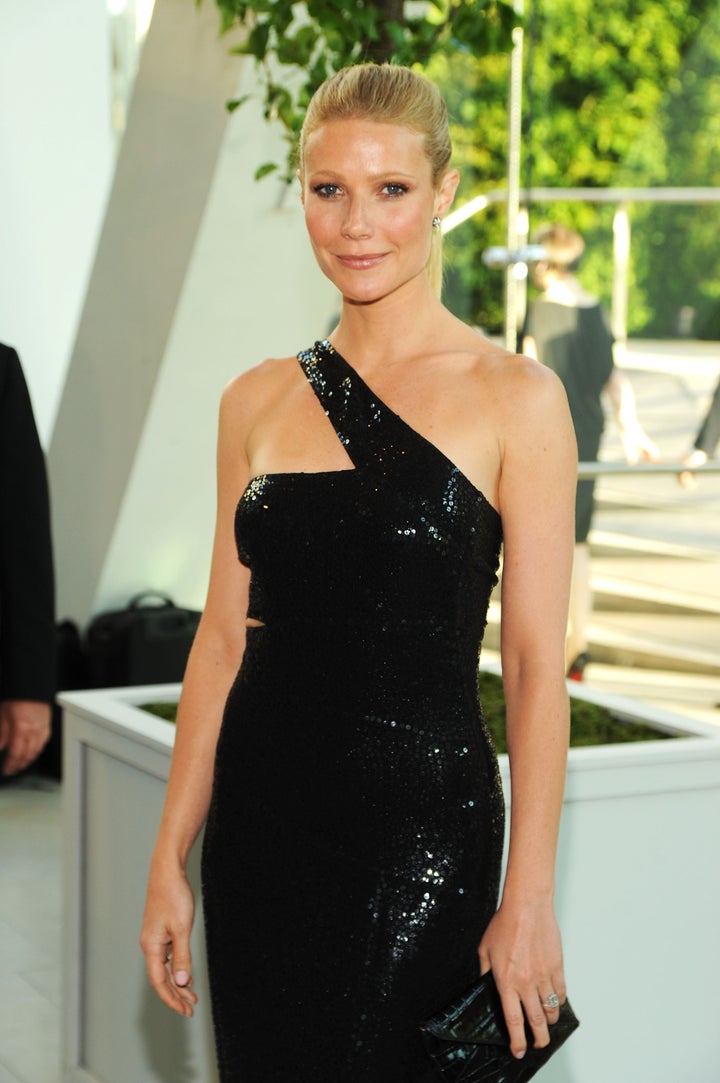 Gwyneth Paltrow may be a "gangling ectomorph" today, but she struggled to lose weight after giving birth to her second child in 2006.
"After my first pregnancy, the weight had come off a little bit better but after the second one it was really stubborn. It was really hanging on," she said, according to the Press Association. "It was not easy and, when I started it, it was by far the hardest thing I have ever done - but I really was seeing results so it motivated me to just work through it."
Gwyneth works out two hours a day and lost the baby weight with the help of her celebrity trainer, Tracy Anderson. Still, she says there is no excuse for anyone without the same resources not to get her pre-baby body back.
"Every woman can make time - every woman - and you can do it with your baby in the room," she said. "There have been countless times where I've worked out with my kids crawling around all over the place. You just make it work, and if it's important to you, it'll be important to them."
Popular in the Community