Actress and Goop curator Gwyneth Paltrow is notoriously strict when it comes to diet. 
So when we spotted her son, Moses, eating some sugary treats at a basketball game with dad Chris Martin, we figured mom must be looking the other way.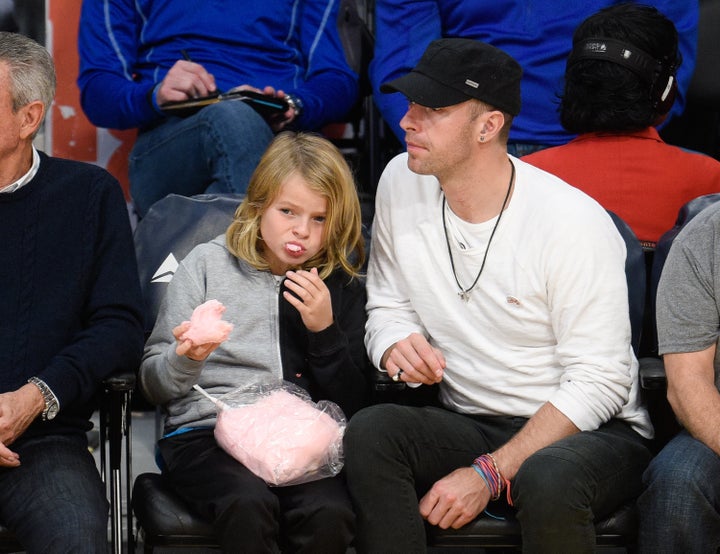 "We are a pretty balanced house," Paltrow said. "I mean, kids eat sugar. That's how it goes. So we have organic snacks and we have Oreos, too, so." 
In 2013, Paltrow shared her thoughts on gluten in her cookbook, It's All Good. 
"Every single nutritionist, doctor and health-conscious person I have ever come across ... seems to concur that [gluten] is tough on the system and many of us are at best intolerant of it and at worst allergic to it," Paltrow wrote. "Sometimes when my family is not eating pasta, bread or processed grains like white rice, we're left with that specific hunger that comes with avoiding carbs." 
"I really believe in delicious food and enjoying life and not saying no to anything. But at the same time, you know, I think it's important to understand what good nutrition does and make sure you maintain a balance," Paltrow said. "For me the big things are really processed food and foods that have tons of chemicals and pesticides. I try to stay away from that, but I love French fries and cheese and martinis and all that kind of thing." 
So as of right now, Gwyneth is eating cheese and her kids are eating sugar. New year, new Gwyn!  
PHOTO GALLERY
Gwyneth Paltrow
Calling all HuffPost superfans!
Sign up for membership to become a founding member and help shape HuffPost's next chapter