Gwyneth Paltrow said Friday that she's "proud" of one of the phrases most famously ― or infamously ― associated with her.
The actor and lifestyle mogul held an anonymous question-and-answer session on her Instagram stories. Someone asked, "How do you feel about being credited for coining the phrase 'conscious uncoupling'?"
The term made pop culture waves when it appeared in a 2014 blog post announcing Paltrow's divorce from Coldplay singer Chris Martin. The post, signed by Paltrow and Martin, was titled "Conscious Uncoupling." Their statement included, "We have always conducted our relationship privately, and we hope that as we consciously uncouple and co-parent, we will be able to continue in the same manner."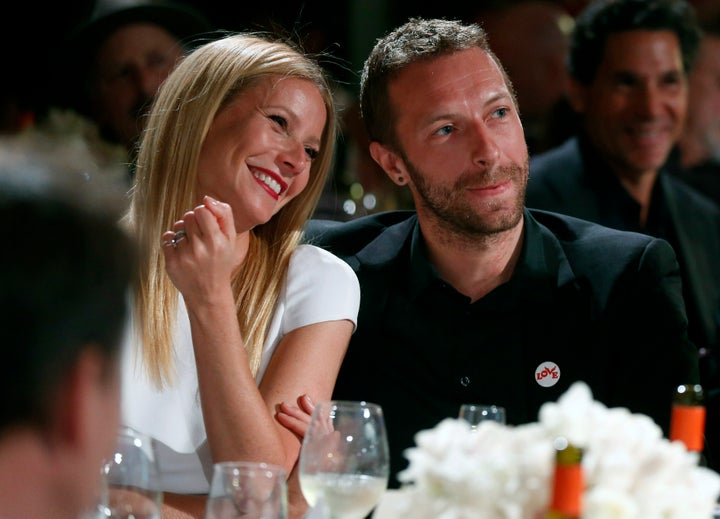 The two had married in 2003 and share two children, Apple and Moses.
The phrase "conscious uncoupling" quickly became a popular punchline, with critics characterizing the term as out of touch or just silly.
But Paltrow said Friday that she's noticed more people appreciating the value in the idea ― and that she's proud of popularizing it.
She first clarified that she "definitely did not coin the phrase," which is widely credited to the therapist and writer Katherine Woodward Thomas. Thomas, who had employed the idea in her counseling work and later published a book using the phrase as the title, told InStyle last year that the term refers to the ability to "move on" by "resolving a lot of the very difficult feelings like anger or rage or the feeling of unfairness, desiring to get revenge or get that person back."
According to Paltrow, many people have shared with her that the concept was helpful to them.
"Despite us taking quite a lot of shit for it when we first announced that all these years ago, I feel very proud that we were able to maybe make some divorces a little bit easier or happier," she said on Instagram.
She added, "It makes me feel pretty proud when people come up to me on the street and say thank you for introducing that concept."
Popular in the Community