We seldom ask a magazine to use more Photoshop (quite the opposite, actually), but we think we may have just discovered the one instance in which it should be required: awkward fabric bunching.
So tell us: would you have preferred if Redbook smoothed out the V-shaped lines in Gwyneth Paltrow's pants? Check out the cover below or pick up your own copy Dec. 18 to see the actress' "just like us" moment in person.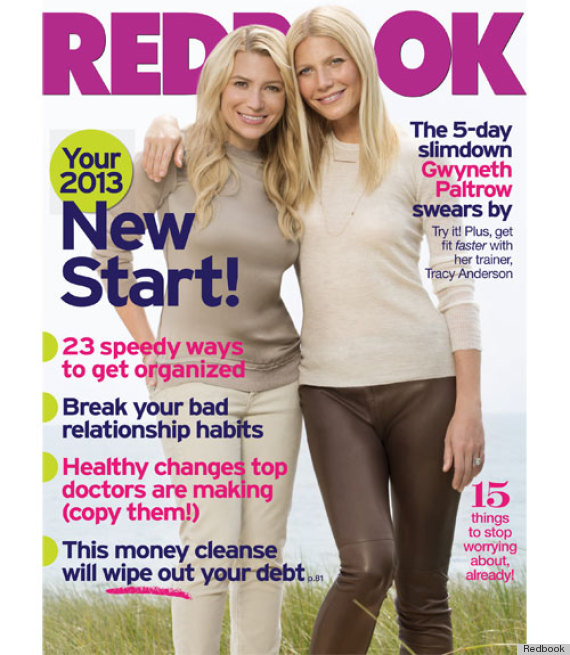 See some actual no-airbrush magazine covers!