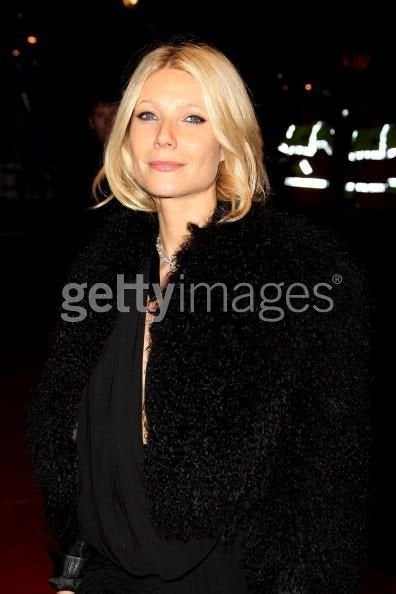 Gwyneth Paltrow started off 2009 by emailing her latest GOOP newsletter, this one sharing her post-holiday cleanse, complete with menu and bowel movement advice.
"I need to lose a few pounds of holiday excess," Gwyneth wrote to subscribers. "Anyone else? I like to do fasts and detoxes a couple of times during the year, the most hardcore one being the Master Cleanse I did last spring. It was not what you would characterize as pretty. Or easy. It did work, however."
But, she isn't doing the master cleanse this time around. "As I do not wish to subsist on lemon water in the middle of winter, I asked my doctor, a detox diet specialist, for the guidelines he uses to achieve a good detox."
The cleanse diet, for which Gwyneth wrote a menu, considers of chicken, smoothies, and fruit and bans gluten, dairy, processed food,shellfish, condiments, sugar and more.
"I created this menu plan for a seven-day elimination diet. The shakes and juices are meant to be liquid meals that help decrease the amount of work your digestive system has to do. I will be suffering along with you to kickstart my year a bit lighter. Good luck to us all!"
She even gives some bowel movement advice:
"If your bowel movements get sluggish, you can accelerate things by drinking half a cup of castor oil or using a mild herbal laxative. Bowel elimination is paramount for correct detoxification."
For the menus and more Gwyneth wisdom, go here.
Popular in the Community