The Goop founder, who has two children with her ex, Chris Martin, recently took on the role of bonus parent when she remarried in 2018. Her husband, producer Brad Falchuk, also has two kids of his own.
"I did find it really hard at first," Paltrow said while answering fans during an Instagram Q&A on Wednesday.
"You know, there's no book on this ― nobody tells us what to do," she said of becoming a blended family of six. "And, in fact, all of the existing media around what a stepmother is casts us is like, in this evil, villainous light."
The actor added, "So, it's kind of like trying to avoid land mines. And then you're going into a family with dynamics, and you know, there's all kinds of fear around loss and 'What does this person mean?'"
"For myself, the minute I decided ― and fully embodied ― the idea that my stepkids were my kids and I love them just as much, and I gave them the same rules and boundaries and just kind of whole-heartedly went for it, then the easier the whole thing got," Paltrow said, adding that things are now "pretty great."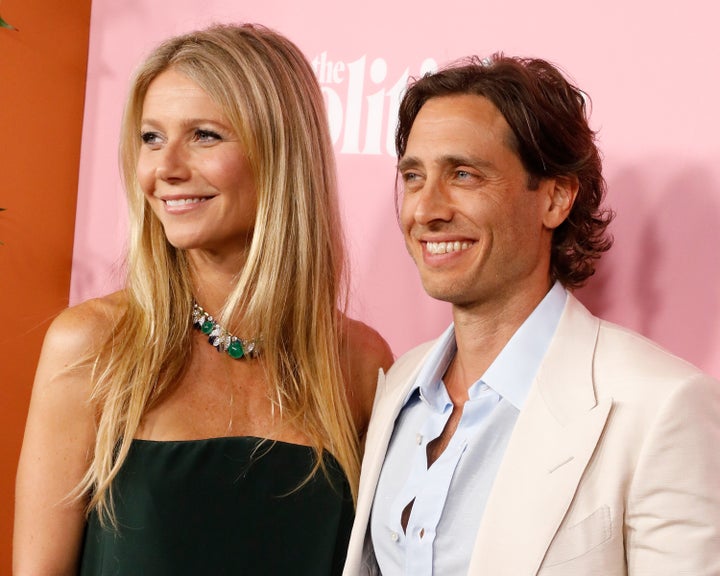 Paltrow has always been open about the challenges of having children, blending families and co-parenting with exes (the latter of which the actor has candidly admitted is "not as good as it looks" all the time).
But Paltrow has said she and her ex-husband, Martin, have been "committed" to putting their kids first because they really wanted them "to not be traumatized if it were possible."
"That's harder than it looks because some days you really don't want to be with the person that you are getting divorced from," the Oscar winner said during an appearance on "The Drew Barrymore Show" in 2020.
She explained, "We also have good days and bad days, but I think it's driving towards the same purpose of unity and love and what's best for [the kids]."
Support HuffPost
The Stakes Have Never Been Higher
Popular in the Community