At least that was the case yesterday when we were surprised at the sight of some photos of Gwyneth Paltrow passing through LAX airport. Is that a bird tattoo we spy? In addition to her go-to jeans and t-shirt, it looks as if the 40-year-old was sporting some permanent arm candy.
Of course, this wouldn't be the first time Gwynnie got inked. Back in 2008, rumors flew that the actress got a "C" tattooed on her hip in honor of husband Chris Martin. Still, we can't help but take this latest body art with a little grain of salt. Perhaps it was all just part of a day of fun with Apple and Moses? Besides, it kind of looks like it might be fading already.
So what do you think: Did Gwyneth really put a bird on it? Check out the photos below and tell us what you think! See more celebrity tattoos!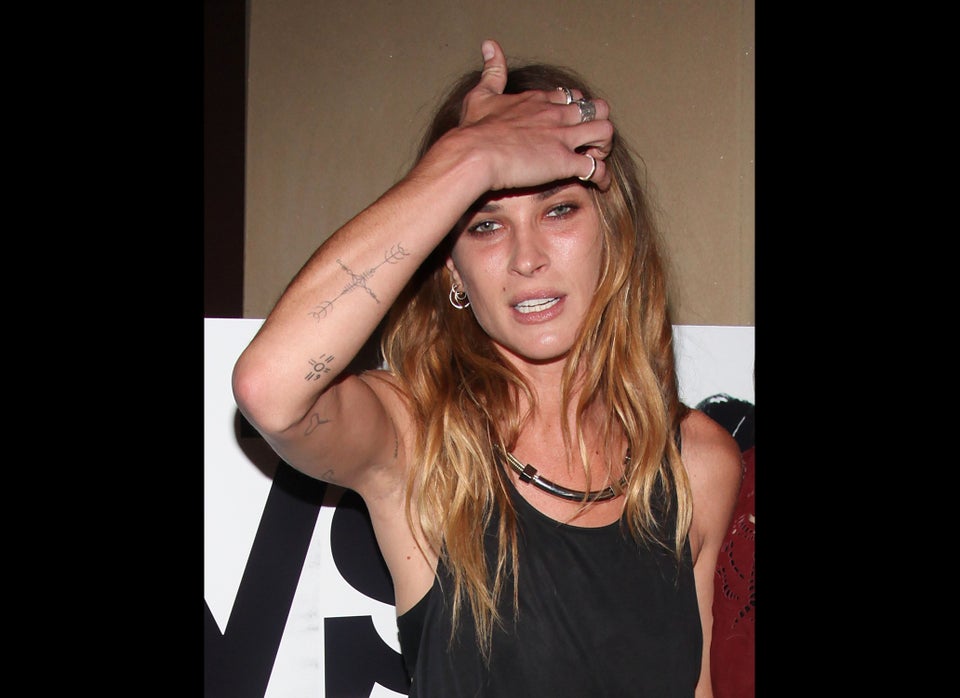 Celebrity Tattoos
Related