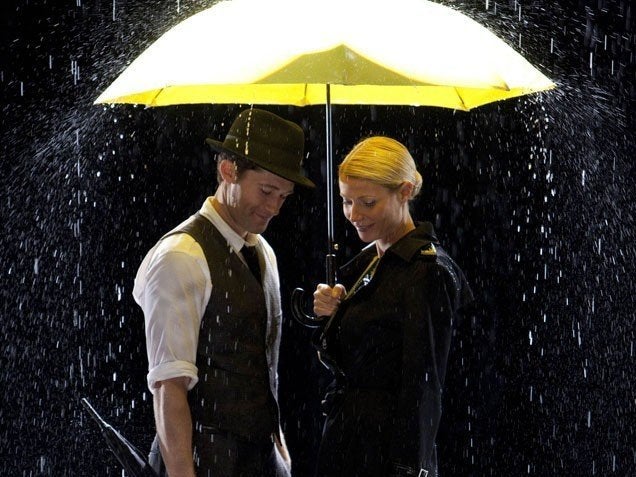 Gwyneth Paltrow isn't saying "Forget You," to 'Glee' -- she's returning to the show for a two episode stint.
Entertainment Weekly reported today that Paltrow will be back on the show for two more episodes, and it'll be a steamy run -- she'll play a sex-education teacher who dates Mr. Schuester, played by Matthew Morrison.
"Gwyneth is coming back for two episodes. She's coming back specifically to date Will [Matthew Morrison]. Those two have become really good friends in real life and had really good chemistry, series co-creator Ryan Murphy told EW.
Paltrow featured on the show earlier this season, playing substitute teacher Holly Holliday in a November episode. She made a big splash in that episode, singing a modified version of Cee Lo Green's hit 'F**k You.' Paltrow will reprise that singalong with Green on Saturday Night Live later this month.
In other Glee news, the series is set to feature Justin Bieber songs in an upcoming episode, according to TV Line.
Here's Paltrow singing the Cee Lo song in her first 'Glee' episode:
WATCH
:
Popular in the Community