Gwyneth Paltrow wished her accuser Terry Sanderson well after a jury on Thursday cleared the Oscar-winning actor and wellness guru of causing the retired optometrist long-lasting injuries in a 2016 skiing collision.
Paltrow leaned in to whisper something to Sanderson as she left the court in Park City, Utah. The Goop founder's comments were not audible on the courtroom's live feed.
But Sanderson later revealed to reporters that Paltrow told him: "I wish you well."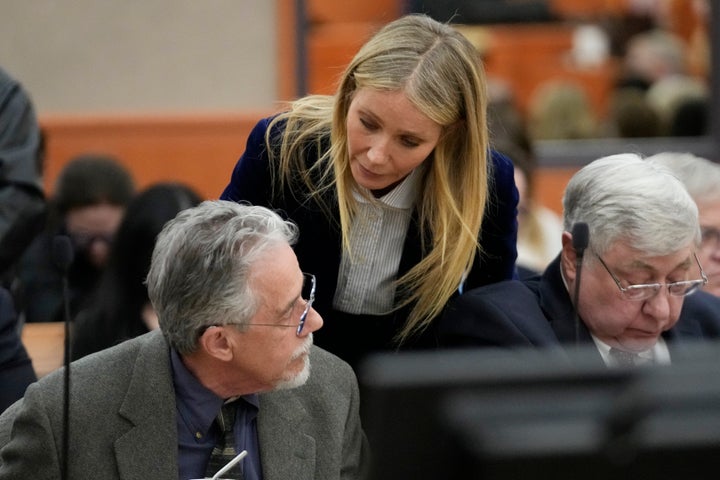 Sanderson described the verdict as "very disappointing."
His lawsuit sought $300,000 in damages from Paltrow over the crash.
Paltrow countersued for $1 and her legal fees.
Both sides offered conflicting versions of what led to their collision.
The jury blamed Sanderson "100%."
On Instagram, Paltrow wrote after the verdict: "I felt that acquiescing to a false claim compromised my integrity. I am pleased with the outcome and I appreciate all of the hard work of Judge Holmberg and the jury, and thank them for their thoughtfulness in handling this case."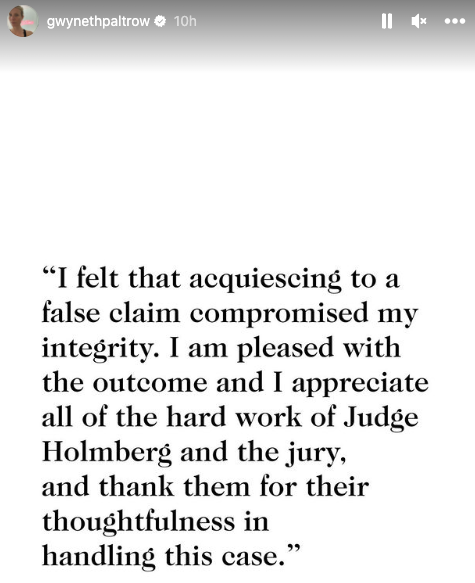 Popular in the Community