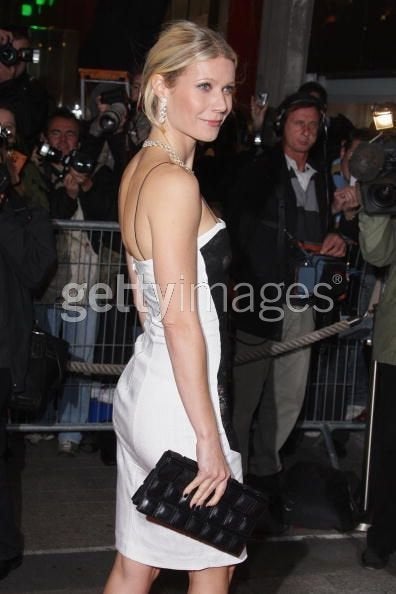 Gwyneth Paltrow sent out her latest GOOP newsletter with her favorite books, and the recommendations of some of her friends, famous and not. One of Paltrow's favorites, she writes, was recommended by Ethan Hawke.
I feel a bit swallowed up in January, the days are so short, the sky is so close and gray. The best way to escape (not to mention the least expensive, most hassle-free way) is to curl up by the fire with an amazing, transportive novel. This week I have asked a couple of my best and most literary-minded girlfriends to share their top picks. These are the women who read voraciously and with passion. No TV for them before bed (I need a little something, even 10 minutes of "The X Factor" or a forensic pathology documentary, just something, for Lord's sake!). I always like knowing the literary preferences of people. I think it gives a better understanding of their inner life. I have also included some of the books that have affected me the most.
And then the recommendations of some of friends, including some famous names:
Christy's Favorites:

(Christy Turlington is an amazing friend, mother, and an activist who is pursuing her masters in Public Health at Columbia University)

The Sound and the Fury by William Faulkner

This novel was completely ahead of its time and Faulkner is surely one of the greatest American writers. What I love about it is the way he tells a family story from each person's perspective within a historical context. The prose throughout is poetic yet unstructured.

The Sun Also Rises by Ernest Hemingway

This novel transports me each time I read it, to a time and a place that is so much simpler than my own. I fell in love with Hemingway's idea of Spain through these characters' experiences, especially Brett's, the book's heroine, who is such an autonomous spirit.

Pride and Prejudice by Jane Austen

Coming from a family of sisters and the second-born, I always identified with Elizabeth Bennet. The plight of women and our historically limited freedoms make Austen's spirited characters all the more intriguing and inspiring.
Madonna's Favorites:
(Madonna Ciccone rules the world, is a loyal friend and a terrific mother)

The Bad Girl by Mario Vargas Llosa

Shantaram by Gregory David Roberts

The Time Traveler's Wife by Audrey Niffenegger...

Gwyneth's Favorites:

Jane Eyre by Charlotte Brontë

This was the first novel I ever read. Actually, it was read to me by my mother. We started it when I was 10 years old. The novel starts out with a young Jane, about the age I was at the time, so I was drawn in, in such a visceral way. It was the moment I really started to understand, from my little bed in a room with strawberry wallpaper, that there was a scope to the world, a past and future, that would be there for the learning and for the taking. It was a powerful and deep experience, being read those words, that story with all of its heavy imagery and emotion.

Crime and Punishment by Fyodor Dostoevsky

I first read this in high school and have returned to it numerous times. I think there was something about the complexity of the protagonist's psychology that made me feel like I wasn't the most misunderstood person in the world (which is what happens with hormonal teenagers). Besides the fact that it is incredibly written, the unsure morality was somehow reassuring. It was okay to be figuring out one's own sense of right and wrong. In fact, it was one of life's great endeavors.

The Sheltering Sky by Paul Bowles

I was doing a film with Ethan Hawke in 1995 and feeling a bit in shock about what was happening with my life. I hadn't found grace yet with the big changes that were afoot. Ethan correctly intuited that I needed some perspective, some grounding, a sort of literary bringing down to size. He gave me a few of his favorite novels and this masterpiece was one of them. It completely swept me up. It is, in essence, about what happens when one changes landscapes, physical or metaphorical, without intellectual and emotional openness. It also teaches that the unfamiliar must be approached with humility and respect, slowly and without force. It very much set me straight at a very pivotal moment in my life.

Popular in the Community