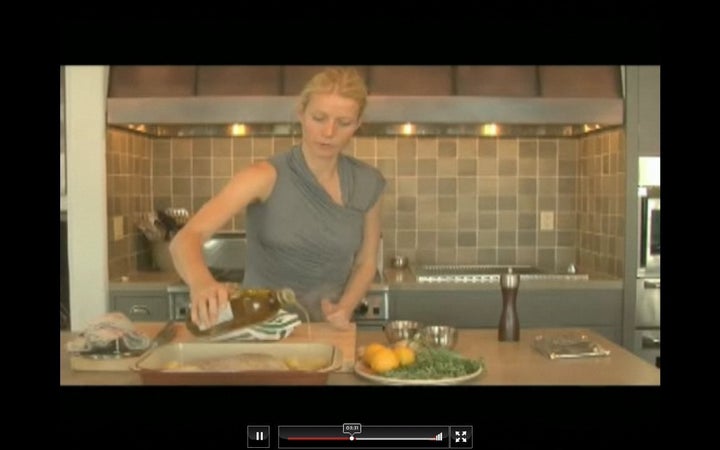 Watch out Barefoot Contessa!
Gwyneth Paltrow has sent out an 8-minute video teaching her GOOP newsletter subscribers how to make her version of fast food - a roast chicken, potatoes and a farmer's market salad.
In the video, seen below, a casual Gwyneth chats about her love of cooking and food while de-boning a chicken, peeling and parboiling potatoes and throwing together a salad using fresh, local ingredients.
Paltrow says she learned to cook with her father, with whom she would watch cooking shows. She learned to wash a chicken from her grandmother. She also said she sometimes lies awake in bed thinking of food and cooking.
Two weeks ago her GOOP mailer extolled the virtues of her recent 21-day cleanse.
Popular in the Community