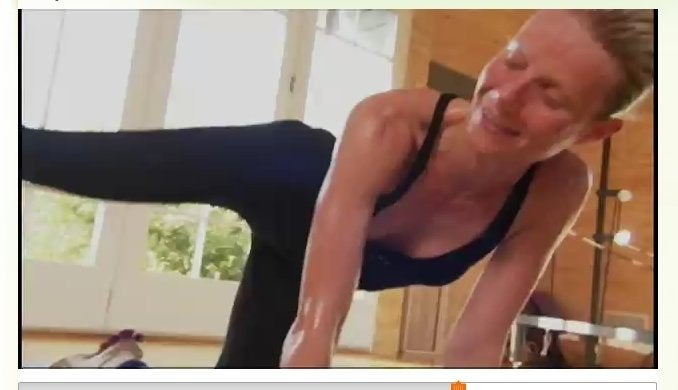 Gwyneth Paltrow shared diet and exercise tips, stories of Madonna and her love of food with Oprah Winfrey Wednesday afternoon.
After her summer stunning in a variety of mini dresses and low-cut jumpsuits doing "Iron Man" publicity, Oprah was quick to ask about her post-baby diet and exercise tips. Paltrow credited trainer Tracy Anderson, who also trains Madonna.
"I just can't do it. I just cannot diet," Paltrow, 35, told Oprah. "I think maybe it's the idea that you can't have something... It's worth it to me to do that extra exercise so I can eat what I want and not think about it."
Watch part of the workout:
Oprah also asked about Madonna. Gwyneth told how her friend helped her overcome her postnatal depression following son Moses, and said how great her three kids are. Madonna "is one of the most caring women, and she's also one of those tough women... she has a very soft, soft side..." Paltrow went on, "Her children are beyond... the little one is just, oh my god, he kills me... Her littlest son David does dance routines from her concert on the living room floor. My son and him battle over if they want to listen to daddy's song or mommy's song."
She was then joined by Mario Batali, with whom she filmed the PBS series Spain...On the Road Again, which debuts Sept. 20. Mario told how Gwyneth can suck down paella like a truck driver and is a black hole for french fries. She just won't eat 4-legged animal meat. The pair then cooked a paella, Asparagus Alla Plancha and Flamenquines for Oprah and the audience while drinking wine. Recipes here.
Popular in the Community