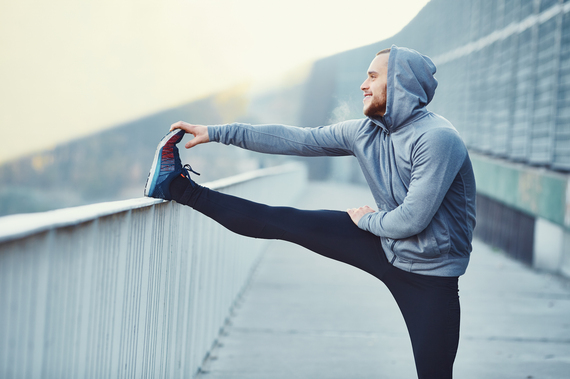 Credit: BARANQ/SHUTTERSTOCK
While most suckers shell out hard-earned money for a chance to sweat it out at the gym, personal trainers actually get paid to be there. They must be doing something right.
Like any professional, they keep some secrets of the trade to themselves... most of the time. Fortunately, there are trainers out there willing to spill their confidential gym hacks, which you can use to feel like a seasoned vet the next time you work out.
Maximize exercise with active rest
Taking a rest between movements is fundamental to exercise, but practicing active rest allows you to squeeze every last bit of effort out of your workout. Ramon Acosta, Jr., trainer at New York City's ConBody, has a rule during his 60-minute sessions: always be moving. If students are caught stationary, they must pay the price of 10 burpees.
Of course, Acosta doesn't expect clients to be pumping out push-ups or HIIT intervals during active rest. A simple salsa step or walking in place will do.
Turn your phone into a smarter stopwatch
Louis Coraggio, an NYC-based trainer and founder of trampoLEAN, prefers apps that take basic stopwatch functionality to a higher level -- like Interval Timer, which makes it easy to set Tabata and strength intervals. "Each interval has a work and rest timer," Coraggio says. "It keeps my workouts focused and easily times out of my exercises."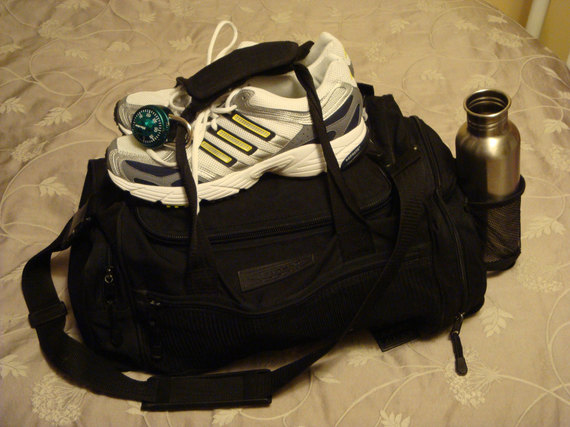 Credit: Flickr/Dean Jarvey
Be prepared to work out wherever, whenever
Keep a pair of shorts -- or the least bulky gym gear you own -- in your bag at all times, says Amy Jordan, founder of WundaBar Pilates. That also goes for socks, snacks like energy bars, and sneakers. Having gear on you every day will help motivate you to hit the gym, even if it's just for a quick workout. "If I've got gear with me, there's no excuse not to get [my] sweat on, even if it's just for 20 minutes," Jordan says.

Find hack codes for cardio machines online
Most gyms have their cardio machines pre-set to stay on for just 30 to 60 minutes to ensure they free up for others during peak hours. But if you're training for an endurance race or simply need to get a long run in, having the machine turn off can be devastating, both physically and mentally, says Tom Holland, Bowflex fitness advisor.
"Know that you can find the codes to override the time limit for each machine by doing a little research on Google," Holland says. "If you do extend the time, just make sure there aren't people waiting!"
Put tea bags in your gym bag to avoid a permanent stench
Carrying your smelly shoes in your bag after a workout can wreak havoc on everything inside. SWERVE Fitness instructor Jenna Arndt recommends packing deodorizing shoe balls for storing your sneakers. Or, if you want a DIY option, place tea bags in your shoes: "[Tea bags] will absorb the moisture, and smell nice." Who knew?