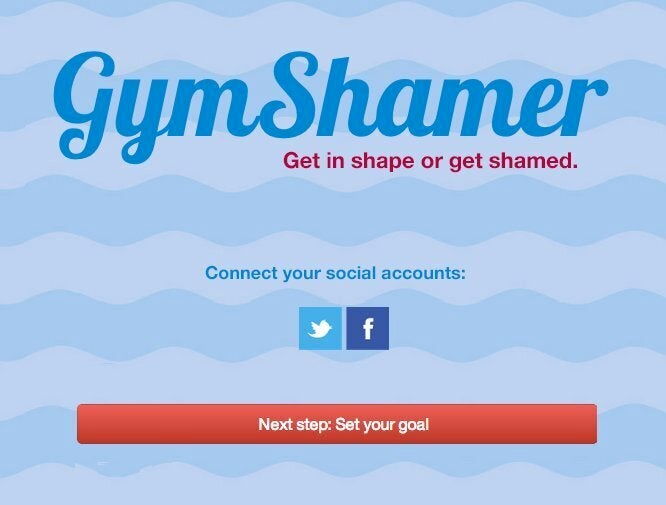 When it comes to taking action, there's no motivator quite like a heavy dose of shame. And now, there's an app for that.
Dubbed the "Gym Shamer," this application tracks your fitness goals (e.g. "visit the gym 3 times a week") and sends a shameful message to your social media contacts if you slack off.
"New Year's resolutions are on everyone's mind right now," Flanchraych explained to The Huffington Post in an email. "So we thought it was a good theme to build on -- especially considering that getting in shape is the most common resolution we hear about."
"The problem with most fitness apps," she continued, "is that they're wholly reliant on your existing level of motivation -- there are no consequences if you forget to use them or start getting lazy (and don't we all?)."
Here's an example tweet, provided by Gym Shamer:


"To use Gym Shamer, sign up at gymshamer.com with your Foursquare account. After that, all you have to do is check into the gym via the Foursquare mobile app," Flanchraych explained.
FastCompany reports Foursquare's Hackathon attracted upwards of 200 people who contributed 84 apps to the competition in less than 24 hours.
Would you ever consider using a shame-based app to help you reach your fitness goals? Let us know why or why not in the comments.