A woman accused of recruiting her boyfriend to murder her mother had apparently pretended for years that she had a disability that forced her to use a wheelchair.
The lie is the latest twist in the stabbing death of Clauddinnea "Dee Dee" Blancharde, 48, who was found Sunday in her Springfield, Missouri, home. As Greene County sheriff's deputies began investigating the slaying, they started searching for Gypsy Blancharde, her daughter, who many believed had muscular dystrophy.
On Sunday, Dee Dee Blancharde's friends and neighbors raised the alarm with police after seeing violent messages posted from her Facebook account, like, "That Bitch is dead."
Officers on Monday detained Gypsy Blancharde, whose age was variously reported as 19 to 23, and her boyfriend Nicholas Godejohn, 26, in Big Bend, Wisconsin. By Tuesday, police said Godejohn had told a detective that he stabbed Dee Dee Blancharde while she slept because Gypsy had asked him. Gypsy Blancharde, meanwhile, told investigators she knew Godejohn was killing her mother, yet did nothing to stop or report him, police said.
Suspicion fell on the pair because the messages posted from the Facebook account shared by Gypsy Blancharde and Dee Dee Blancharde were written on a device registered to Godejohn, investigators said.
Now, it appears that Gypsy Blancharde's disease was a hoax, possibly faked at her mother's behest. The Greene County Sheriff's office told The Huffington Post that Gypsy Blancharde appears to have no trouble moving on her own.
"To our knowledge, no one in Wisconsin [where she's jailed ] has observed any type of physical handicaps or restrictions that Gypsy may have," Greene County Deputy Cathy Ussery told HuffPost by email.
Video from Gypsy Blancharde's first court appearance Wednesday in Wisconsin shows her in an orange jumpsuit walking into the courtroom and standing.
Gypsy Blancharde and Godejohn are charged with first-degree murder and armed criminal action. Each is held on $1 million bond.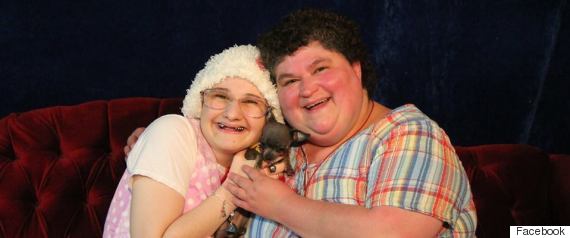 Gypsy, left, and Dee Dee Blancharde
An estranged cousin, Bobby Pitre, told The Springfield News-Leader that Dee Dee Blancharde shaved her daughter's head so people would believe she had leukemia, forced her to use a wheelchair and made her take a medication that caused her to lose her teeth. Pitre said it was all ploy for Dee Dee Blancharde to control her daughter.
The prosecution will present a motive for the killing at trial, Ussery said.
Gypsy Blancharde and her mother moved to Springfield from Louisiana. Pitre said he believes they lied about being displaced by Hurricane Katrina.
Calling all HuffPost superfans!
Sign up for membership to become a founding member and help shape HuffPost's next chapter