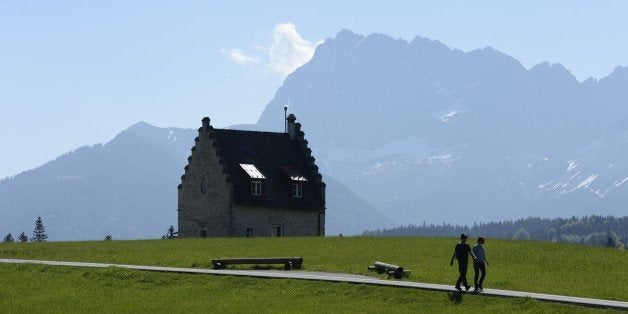 It's happened to most of us: You're traveling through a new place, you pick up your phone to casually scroll through Facebook or Instagram, and you notice -- to your dismay -- that you've just missed a friend passing through the same area. Ships in the night!
Gypsy Circle, a social travel network, lets friends notify each other when visiting to new destinations. CEO Andrew Butash jokingly refers to it as a way to "travel stalk" your friends.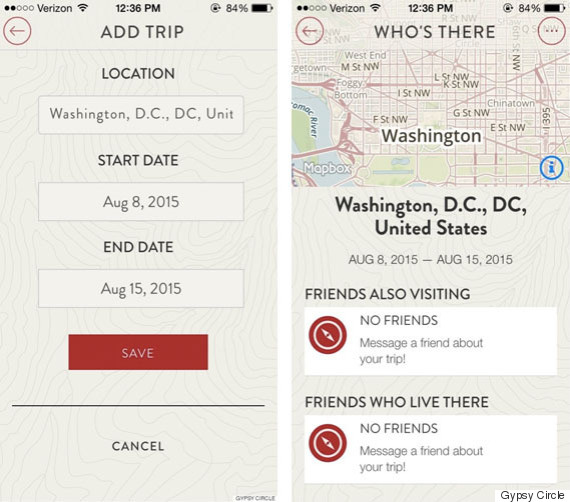 How to add and plan trips on Gypsy Circle.
Butash first came up with the app while backpacking abroad with friends. He was surprised that there was no way to connect with friends who were traveling to the same areas as he was.
"Whether it was accessing my current network in a city before we arrived or people we met in hostels along the way to see their travel plans … there was nothing out there," he wrote in an email to The Huffington Post.
Users must send friend requests in order to see each others' trips or send messages, so real "stalkers" won't be able to see your travel plans.
The app also has its own messaging platform that works internationally, as long as the users are connected to a data network or WiFi.
Gypsy Circle launched in Apple's App Store on June 26. As of July 6, the service had over 500 users across countries like the United States, Australia, France and Vietnam. Though the app is currently available only for iOS, Butash expects it to land on Android by late August.
In the future, the team plans to add the ability to book trips in-app and features such as "want to go destinations," which friends will be able to see.