WASHINGTON, July 22 (Reuters) - A Florida man who flew a gyrocopter onto the U.S. Capitol grounds has rejected two plea deals and said on Wednesday his trial would be a forum on the need for campaign finance reform.
Douglas Hughes, 61, a former mail carrier from Ruskin, Florida, said he expected two trials from his illegal flight - one in U.S. District Court and a second in public opinion as he fights lobbyists' influence in the U.S. capital.
"People, if they want to have a circus, I'm going to bring an elephant," Hughes told reporters outside U.S. District court.
He was arrested on April 15 after piloting the craft from Pennsylvania and landing on the west lawn of the Capitol. He was carrying a letter for each of the 535 members of Congress.
The stunt involving the small unauthorized aircraft was among the most high-profile of recent security lapses in Washington.
Hughes' lawyer, assistant federal public defender Tony Miles, said during a status hearing before District Court Judge Colleen Kollar-Kotelly that Hughes had rejected a formal plea offer that would have put him in prison for 10 to 16 months. An informal second offer of a 10-month sentence expired on Wednesday.
Kollar-Kotelly set a tentative trial date of Sept. 8.
Hughes told reporters he was fired from the U.S. Postal Service on July 4. He is applying for food stamps and because of the trial has no job prospects, he said.
He has a 12-year-old child at home and his wife, an immigrant from Belarus, does not work, he said.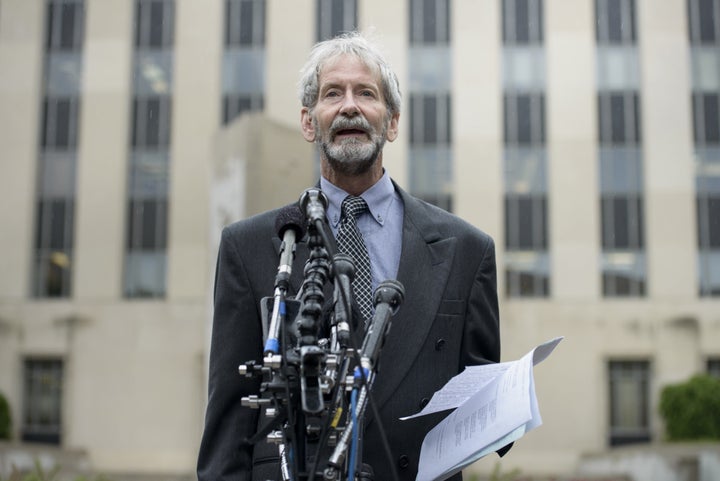 Hughes is seeking approval from Kollar-Kotelly to add Washington attorney Mark Goldstone to his defense team. Goldstone, an expert in civil disobedience cases, would be paid for by unnamed Hughes sympathizers, Miles said in a court filing.
Hughes faces six charges, including violating the registration requirements for an aircraft and national defense airspace. Aircraft are banned from flying in the area of the Capitol and White House without permission.
A gyrocopter resembles a helicopter but has an unpowered rotor and separate propeller.
(Reporting by Ian Simpson)
REAL LIFE. REAL NEWS. REAL VOICES.
Help us tell more of the stories that matter from voices that too often remain unheard.