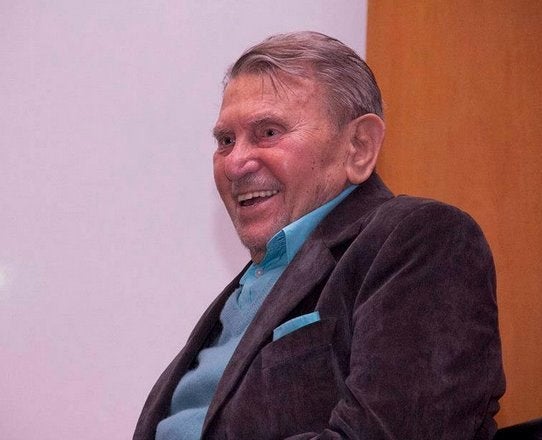 The art world is not flat. When I imagine the contour map of a metaphorical art world, there are high walls around some places, and Argentina is one of these. Argentina's artists are not a backward group, unaware of developments elsewhere; the country in fact has a number of highly sophisticated artists, who have studied and worked in Paris and New York, exhibited in those centers and made contributions to their advanced art. But when they returned to Buenos Aires, it is as if they disappeared behind a high wall and became invisible to the rest of the world.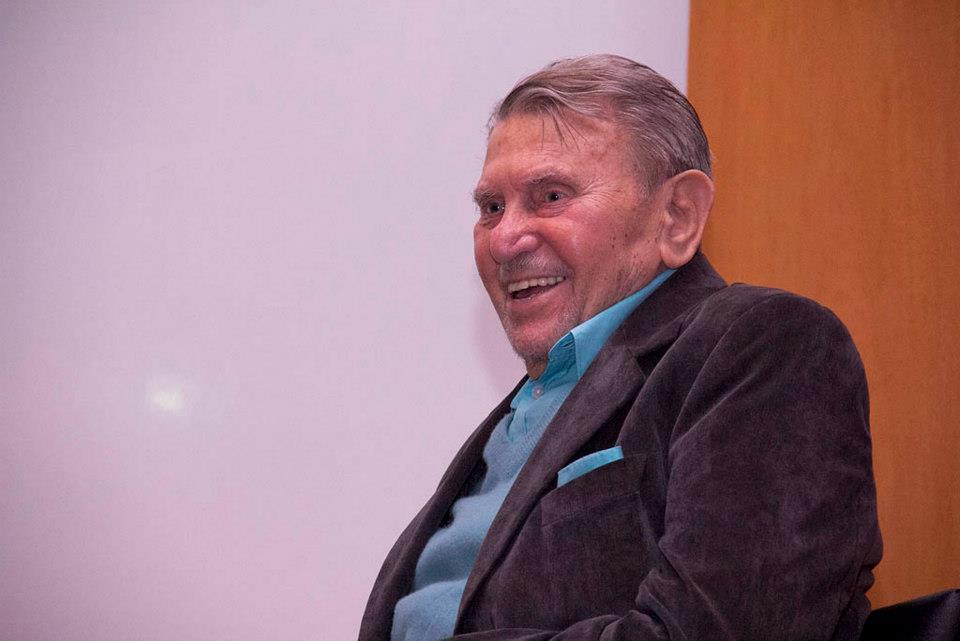 In August, 2012, Gyula Kosice was presented with the Creative Careers Award by the Center for Creativity Economics, Universidad del CEMA, Buenos Aires. (Photo by Pablo Rodríguez, courtesy of CEMA.)

The isolation of Argentina is costly to many of these artists. In a new book of interviews, Gyula Kosice confronts this issue at the very outset:
In the 1960s I had the chance to live in Paris, which is the dream of most artists -- or at least it was at that time -- but I decided to return to my country. I know that this decision brought with it a series of consequences and that I might have become more famous had I lived elsewhere, or maybe my art would sell at higher prices, but it was my decision and I don't regret it.
What this book demonstrates above all, however, is what the rest of the world has lost as a result of Argentina's isolation. In a series of interviews, the curator Gabriel Pérez-Barreiro attempts to walk Gyula Kosice systematically through the artist's career, and to create a structured overview of the development of his art. But Pérez-Barreiro is no match for the engaging, charming and anarchistic Kosice, who reveals that he was drawn to Dada early in his career, for its ability to subvert logic and system. Kosice is a dreamer and a visionary, who is less interested in the constraints of reality than in the flights of his own imagination. When Pérez- Barreiro asks Kosice whether he was aware of the potential implications of his early innovation of a kinetic sculpture, he responds simply, "No, what I wanted was to be unlike anyone else. That's all." And he was, time after time. Resisting attempts to impose logic on his art and thought, Kosice disarmingly declares, "Well, the artist has the freedom to contradict himself." One of Kosice's most celebrated works, 150 Meters of Rain on Calle Florida of 1968, involved creating rain on one of Buenos Aires' main streets on a sunny day. Still amused at the memory of surprised drivers having to turn on their windshield wipers, Kosice acknowledges that "Of course, you're going to say that I am half out of my mind, but I did correct the element of chance."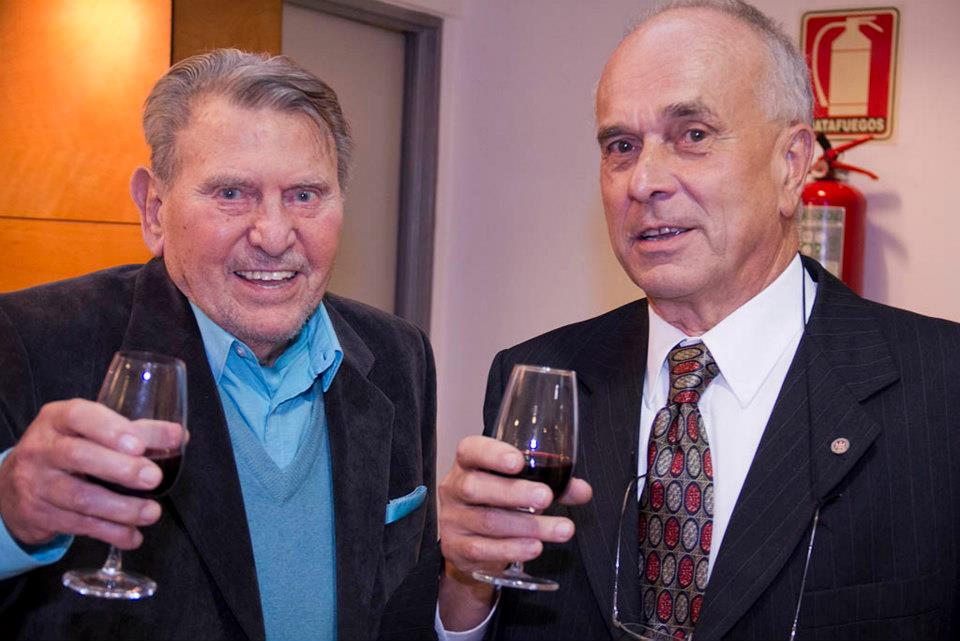 Gyula Kosice with Carlos Rodriguez, president of Universidad de CEMA, August 2012. (Photo by Pablo Rodríguez, courtesy of CEMA.)
A systematic narrative of Gyula Kosice's career is probably an oxymoron. But Kosice is a highly imaginative and innovative artist, who has made fascinating and beautiful art for nearly seven decades. It was said of another great conceptual innovator, Steve Jobs, that he created a reality distortion field around him, and the same might be said of Kosice. But whereas Jobs' field was a product of bullying, fear and intimidation, Kosice's is made from charm, wit and genuine warmth toward others. For most of his long career, Argentina's isolation has deprived millions of art lovers elsewhere of the substantial benefits of Kosice's art and personality. The best remedy for this is to go to Buenos Aires, visit Kosice's studio, see his art, and meet the artist. If you cannot do this, to get a sense of the diversity of Kosice's art and a taste of his extraordinary wit, read this book. As Kosice says to visitors to his studio, "all of this is here to make you feel better."
Popular in the Community