The Queen of Genovia will not be returning to the silver screen in "Princess Diaries 3" without her beloved confidant, Joseph.
"Joe has to come back no matter what," Héctor Elizondo, who portrayed the head of security for former Queen Clarisse Renaldi in the film, told The Huffington Post on Thursday. "They'll dust him off, take him out of the closet and prop him up there somewhere. Of course, Joe has to come back. He's part of the family and we're looking forward to it."
"Well, it's a brand," Elizondo enthusiastically told HuffPost. "Who wouldn't want to do a 'Princess Diaries 3' now that the princess (Anne Hathaway) is now the queen, and the queen is the queen mother, and Joseph is now the minister? Of course there is, they're fashioning it now. It'll be a wonderful reunion. And Annie has become a wonderful artist and now a mother, a new mother!"
"I was with Anne Hathaway a couple weeks ago, it looks like we want to do 'Princess Diaries 3' in Manhattan," Marshall said. "Anne Hathaway is very pregnant, so we have to wait until she has the baby and then I think we're going to do it."
As fans of the franchise know, Joe left his post as royal head of security after marrying former Queen Clarisse Renaldi (Julie Andrews) at the end of "Princess Diaries 2: Royal Engagement." When discussing his character in the films, Elizondo explained why Joe is so popular among the film's young demographic.
"Joe is always a neutral, he never panics," Elizondo told HuffPost. "When they asked an executive at Disney: 'What is it about Joe in the 'Princess Diaries' that the kids love so much?' He's an adult after all. He's an adult of a certain age and kids usually aren't that attracted to them. He said 'Oh, they can trust him.'"
"He's completely trustworthy," he continued. "It's an adult they can trust and who doesn't talk down at kids. He talks at their level and maybe a little higher, so he makes them reach. That's what kids want, whether they know it or not. They want you to raise the bar, not lower the bar."
And we're certainly looking forward to more moments like that in "Princess Diaries 3."
In the meantime, you can catch the actor in director Garry Marshall's latest holiday-themed film "Mother's Day" in theaters Friday.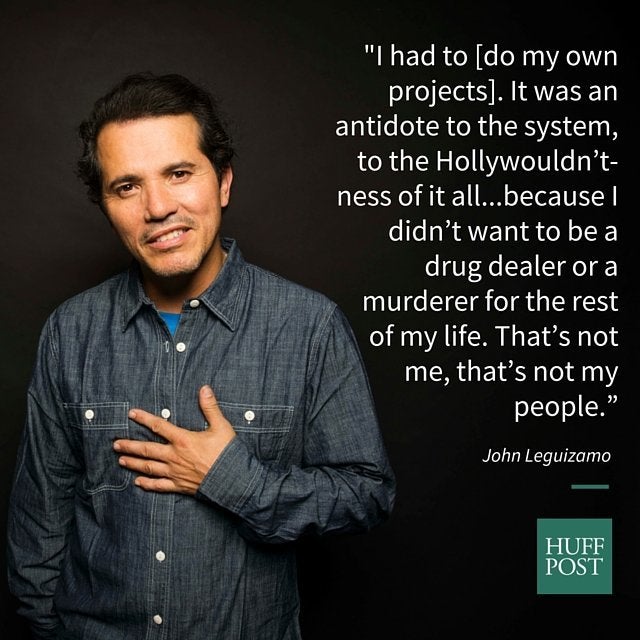 16 Times Latinos Were Brutally Honest About Hollywood's Lack Of Diversity