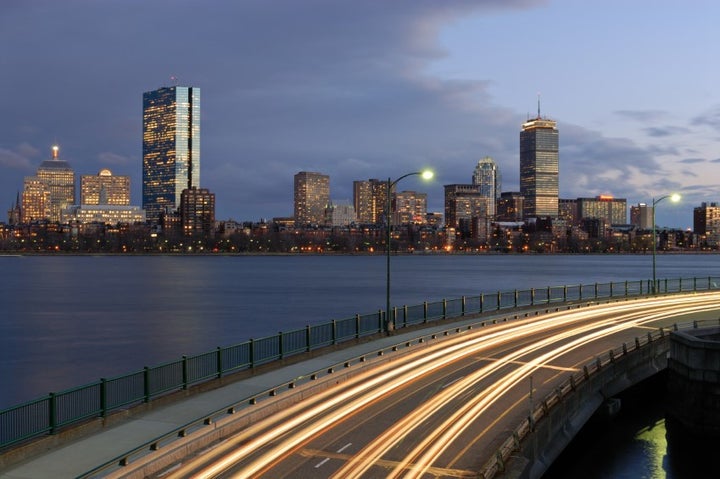 Much of the debate over the Trump Administration's potential H1-B policy changes has involved the impact on the U.S. technology sector. The latest chapter in this debate unfolded just last week, with President Trump announcing that he will sign an executive order reviewing H-1B immigration visas. While it is still too early to tell how this executive order will work to reform the H1-B visa program, it's clear that the companies that have benefited the most from the H1-B visa program are offshoring companies such as Tech Mahindra, Tata and Infosys.
Through the H1-B visa program, offshoring companies bring in tech workers by the thousands into a city, settle them in joint housing, pay them wages far less than their U.S. counterpart (while taking away jobs and opportunities from U.S. graduates), and they pocket the profit. What Trump will ultimately do to the H1-B program is still unclear but changes are certainly coming. The approval process has already slowed with the suspension of the premium processing option that has been routinely used to cut visa approvals from months to weeks. These changes will be a major blow to offshoring companies. You just have to look at their stock prices to see the potential impact. For example, after the early 2017 announcement about H1-B scrutiny, Infosys (INFY) fell to $13.59, its lowest point since 2014.
A dirty little secret of the tech outsourcing industry is that offshoring product and software development practices have been failing for years. The model is slow, lacking in digital innovation, and has no ability to replicate real, local customer experiences. The regulatory complexity and added cost barriers will put the final nail in the offshoring coffin.
As the CEO of a crowd-source company, I'm witnessing how organizations across the U.S. are looking for alternatives to offshoring in general and mitigate risk due to changes in the H1-B policy. They want to solve the real problem at the heart of this issue—finding the best talent—they're not just interested in reducing costs. These businesses are planning ahead, utilizing new tactics to address the tech talent gaps and accelerating their pace of innovation.
Here are three ways tech companies are mitigating these risks:
Remote Workers
Competition for talent in places like Austin, Boston, Boulder, New York and Silicon Valley is intense. Companies are constantly looking for candidates who would consider relocating to those cities; however, there are many talented technical professionals who aren't willing to relocate. There are a host of solutions to help stitch remote teams together, like Zoom for video conferencing and Slack for collaboration. Expect to see companies accept remote technical team members in non-population centers more and more.
Gig Economy
The rise of the freelance economy in the U.S., means there are a number of talented developers, programmers and software testers that take project work on an ad hoc basis. Platforms like Fiverr, 99 Designs and Gigster allow companies to outsource small technical projects to individuals who have been somewhat vetted by their work for other customers. I expect more and more organizations that are in need of tech talent to turn to platforms like this.
Crowdsourced Talent
Crowd-oriented services allow access to qualified, professional talent, which isn't impacted by visas. The work that many companies expect to be offshored, or to come from high-skilled foreign workers is now available on-demand in as little as a couple hours notice from skilled practitioners located in whichever geographies clients desire; including thousands who already live and work in the US.
After speaking with executives from other gig economy companies like Upwork, it's clear that we're all seeing a significant increase in demand for digital experience and software development. Silicon Valley stalwarts and the other big tech hubs may be the most prominent players today talking about the talent gap, but every industry is going to be affected.  And it's not just Silicon Valley, retailers, banks, hotels—you name it—are all scrambling to find and retain top tech talent.
As an immigrant to the U.S., I am not saying I am in favor of any policy that prohibits people from moving to this country and chasing the American dream. We all know that America was built on immigrants. But the pragmatist in me says that entrepreneurs and heads of IT in large companies can hope for the best but need to prepare for the worst.
Calling all HuffPost superfans!
Sign up for membership to become a founding member and help shape HuffPost's next chapter