North Carolina-based Haand studio found a fan in Ecofabulous founder Zem when she spotted them at Dwell on Design. "I especially loved their stackable sets," she explains, referring to the two-man design duo's Squares + Triangles porcelain nesting bowls. Priced at an affordable $17, the striking collection may look ultra minimalist at the outset, but there's a real sense of warmth there — a theme that repeats itself in most of the elegant, everyday housewares Haand creates.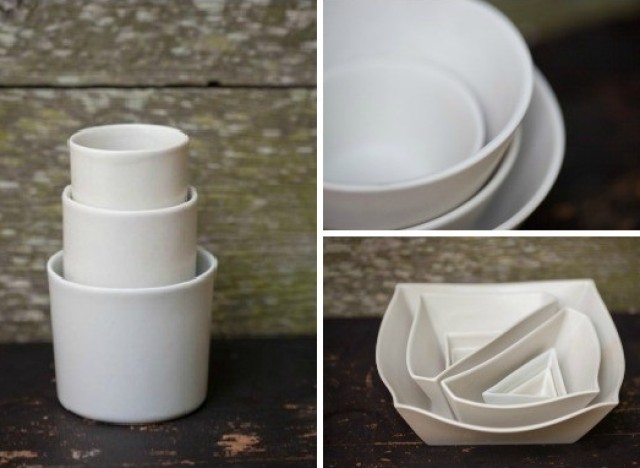 Though they craft each design by hand (of course), the studio focuses on improving efficiency throughout the entire creation process, from conception to completion. This leads to less waste overall and produces beautiful, streamlined objects free of unnecessary frills. (Check out these simple silver dollar bowls to see what we mean.) Learn more at haand.us.
This story was originally posted in Ecofabulous.