Being a member of the "clean plate" club isn't as virtuous these days as it used to be, but the distinction is still highly esteemed at a seafood restaurant in Sapporo, Japan.
According to the explanation in the menu, the working conditions for fishermen are harsh and so dangerous that it's not unknown for lives to be lost. To show our gratitude and appreciation for the food they provide, it is forbidden to leave even one grain of rice in your bowl. Customers who do not finish their tsukko meshi must give a donation.
The dish costs roughly $20 -- which by American standards is a steal for that much salmon roe. We understand the restaurant's desire to curb over-ordering, but is the guilt trip really necessary?
Gawker points that that few people fail to finish the dish, which probably means the threat is a bit trumped up. Still, it's proved a popular promotion -- the shop owner plans to open a second location in Tokyo this coming April.
Be sure to watch through this video from Japanese blog Gold Rush -- it's not in English, but you don't need a translation to understand the insane amounts of salmon roe in this dish. Also the chanting is bit entertaining.
Before You Go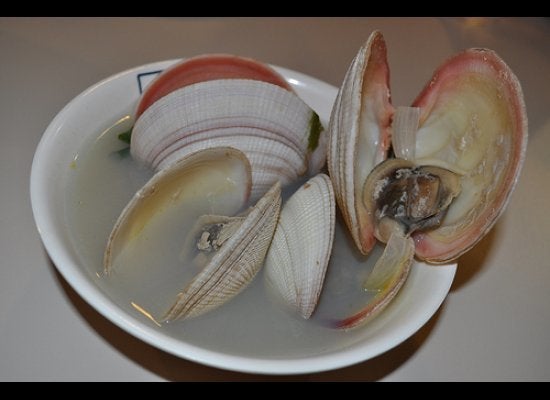 Most Consumed Seafood
Popular in the Community