It took more than eight years of advocacy on the part of numerous conservation organizations, but last week Secretary of the Interior Ken Salazar formally announced the creation of the Hackmatack National Wildlife Refuge, the 557th wildlife refuge in the United States.

Straddling the border between Wisconsin and Illinois, the new refuge will eventually encompass up to 11,000 acres of prime wildlife habitat. It will be made up of several contiguous parcels of land, roughly in the shape of a donut with a large pocket of farmland in the center. The area is home to 109 species of concern, including 49 birds, five fish species, five mussels, one amphibian, two reptiles and 47 types of plants. The refuge will be used for conservation as well as hunting, fishing, environmental education and other outdoor activities.

"Thanks in large measure to the work of local communities and stakeholders, the creation of Hackmatack National Wildlife Refuge will help conserve wetlands and prairies in Wisconsin and Illinois, while offering Americans a place to enjoy the great outdoors," Salazar said Aug. 15 at a ceremony announcing the creation of the refuge. The U.S. Fish and Wildlife Service (FWS) will now proceed in purchasing land or conservation easements from sellers in both states under President Barack Obama's America's Great Outdoors initiative.

"Protecting this land means protecting glacial landscapes and pristine waterways, providing important habitat — including migration corridors — for plants and wildlife, and connecting people in an urban area to nature," said Jerry Adelmann, president and CEO of Openlands, one of the organizations that worked to establish the new refuge. "Visitors will be able to experience the beautiful and rare savanna and tall grass prairie landscapes of this glacially sculpted region and to view wildlife such as upland sandpipers, short-eared owls, and sandhill cranes."

Sherry Pickrum, co-chair of Friends of Hackmatack, said she was "thrilled" the first steps to create the refuge have finally been taken. "My family has resided in McHenry County for many generations," she said in a prepared release (pdf). "Having witnessed first-hand the changes in this county, I felt compelled to do my best to preserve, protect, and defend the land of McHenry County, the land of my ancestors. I have so many memories of this place, and I want the same for my children and their children. I want them to be able to hunt, fish, and enjoy the beauty of nature."

Hackmatack will be the closest wildlife refuge to the metropolitan Chicago area and is expected to attract more than 200,000 visitors a year. The next-closest refuge to Chicago is located 200 miles away.

But don't go packing your bags to visit Hackmatack just yet. The refuge won't be open for business until the FWS makes its first land purchase, and no federal money has yet been appropriated for the acquisitions. Once the land has been acquired, it will be preserved and maintained by a partnership or government and private organizations.
Before You Go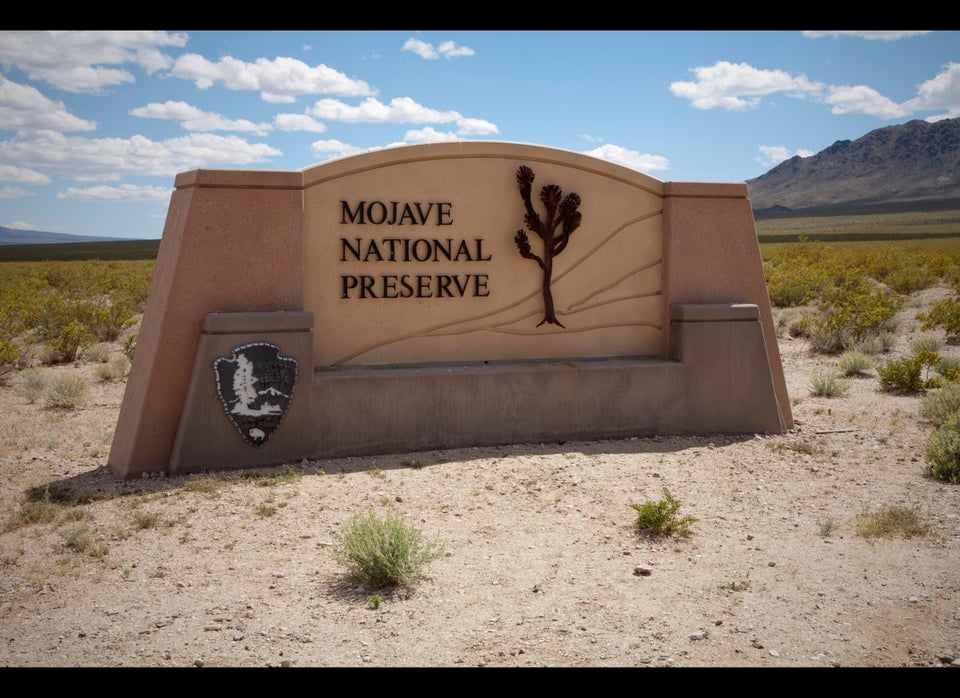 U.S. National Parks With The Worst Smog
Popular in the Community