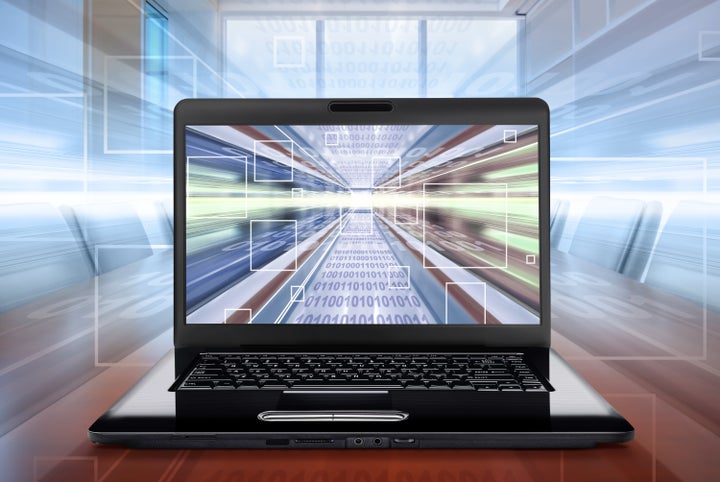 Some of the top universities in the country were breached by hackers and had their student records dumped onto the internet a large attack being dubbed "#ProjectWestWind" by the group responsible.
The group Team GhostShell claimed to have broken into more than 120,000 computer accounts at dozens of universities. They explained why they executed the attack and invited people to debate with them on an internet forum.
"We have set out to raise awareness towards the changes made in today's education," they stated in a message online, "how new laws imposed by politicians affect us, our economy and over all, our way of life. Tuition fees have spiked up so much that by the time you finish any sort of degree, you will be in more debt than you can handle and with no certainty that you will get a job."
The Chronicle of Higher Education reports this wasn't a hugely alarming attack:
The overall impact of the break-ins on universities has been minor. The team claimed that it had breached five servers at the Johns Hopkins University, but this was "a low-impact event for Johns Hopkins," said Dennis O'Shea, a university spokesman. "Most of the leaked data was old and out of date, and the issues we are more concerned about are being addressed."
The University of Pennsylvania issued a statement saying "no sensitive information that could result in identify theft, such as Social Security numbers, PennKey passwords, bank account numbers, or credit card numbers are contained in the database that was compromised."
Identity Finder, a data-protection company, found at least 35,000 e-mail addresses, thousands of user names and other information was compromised in the attack.
CNET notes some of the information appeared to have already been publicly available, while others were more sensitive like birth dates and employee payroll information. Team GhostShell said they sought to limit how much data was exposed.
"Our targets for this release have been the top 100 universities around the world," the group said online. "After carefully filtering the ones that we've already leaked before and the ones where Anonymous has in major operations, we have eventually got together a new fresh list."
They explained on the site Pastebin they targeted countries in different regions of the globe for different reasons:
We wanted to bring to your attention different examples from Europe, how the laws change so often that even the teachers have a hard time adjusting to them, let alone, the students, to the US, where tuition fees have spiked up so much that by the time you finish any sort of degree, you will be in more debt than you can handle and with no certainty that you will get a job, to Asia, where strict & limited teachings still persist and never seem to catch up with the times and most of the time fail to prep you up for a world where foreign affairs are crucial in this day and age.
The institutions effected include:
University of Wisconsin
Tokyo University
University of Michigan
Harvard University
University of Pennsylvania
Cornell University
University of Houston
New York University
University of Edinburgh
University of Maryland
University of Colorado
Duke University
University of Rome
Boston University
Stanford University
University of Florida
John Hopkins University
Imperial College London
University of Utah
University of Texas
Rutgers University
Manchester University
University of Pittsburgh
University of Zurich
Utrecht University
University of Berlin
Osaka University
Moscow State University
Heidelberg University
Texas A&M University
McMaster University
University of Goettingen
Purdue University
University of Nottingham
Uppsala University
University of Basel
University of Arizona
Case Western Reserve University
Arizona State University
Nagoya University
Tohoku University
University of Bristol
Ohio State University
University of Melbourne
University of Strasbourg
University of British Columbia
Imperial College London
Cambridge
REAL LIFE. REAL NEWS. REAL VOICES.
Help us tell more of the stories that matter from voices that too often remain unheard.
BEFORE YOU GO
PHOTO GALLERY
The Best Universities In The World