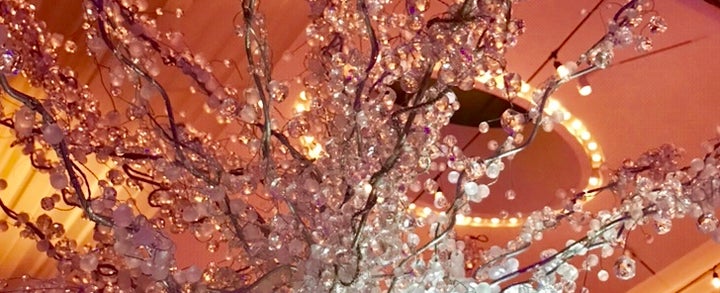 This year's Indianapolis Opera Ball, Un Ballo in Maschero (A Masked Ball) took place on November 4, looking to its tandem IO production, the iconic La Traviata by Giuseppe Verdi, for inspiration. What a time-honored, history-rich lark it was, to dress up and join in with like-minded volunteers, friends and colleagues, to eat, drink and be merry in grand style with the sole intention of putting well-deserved, direly needed coin into the coffers of an organization that exists to keep one of the oldest musical art forms alive - opera.
Arts support comes in many forms, from advocacy to patronage, to philanthropy and volunteer work. I'd like to spotlight social philanthropy, and I am going to do it in the context of the Indianapolis Opera, a non-profit Arts entity, where I currently serve as board and committee member. In this new millennium, we all need to work to keep Arts support fresh, and through that relevant, for purposes of its very survival.
So, how do we pull olde worlde Arts support into the new millennium?
To help answer this critical question, I asked 4 friends, fashion-expressionistas as generationally diverse as they are stylistically unique, to contribute from their personal platforms( click here for Part 1, Part 2, Part 3) This post, the conclusion of this series, looks to vintage fashion historian/collector and opera lover Crystal Hammon, who maintains a blog called Dress Her Days Vintage. Here, we will turn some focus on opera itself: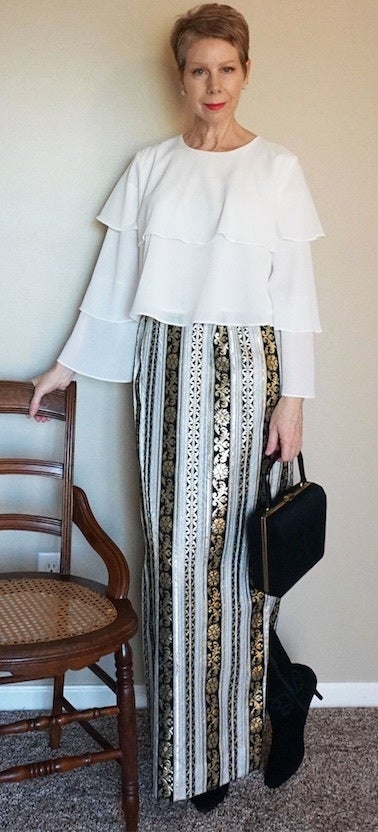 How do we keep the opera and classical music fresh and relevant for the next generation?
Opera and classical music aren't superior to other music because they're older. We only call them "classic" because they are timeless in their reflection of greed, sorrow, loss, longing, power, jealousy, anger, love that is greater than life and all the archetypes and experiences that are part of the human condition. We don't have to keep them fresh—they're evergreen. We just have to keep bringing them to young audiences in an accessible way, and that's always going to change over time.
Evergreen.... Like a rose, under the April snow.... Operas, musicals - how they give us such perfectly illustrative nutshell references, yes? *
In many ways, traditional opera and classical music are like reading—they require sustained attention, and that's a problem for people of all ages these days. These new approaches go a long way toward developing concentration. They're not a threat to music's grand traditions; they're more like an introduction.
Indeed. I call ours the quick-click society, still in search of a sustainable equilibrium. How appreciative I am, to have a platform borne of years that allows me to remember clearly the "Before" (pre-tech) and now having assimilated tech, to exist fully in the "After." This bridging of communications and knowledge, and its sharing via tech, is the critical Arts bridge that must be conscientiously built and crossed so as to keep Arts entities, insitutions and support groups alive and - with growth potential - in this new millennium.
How has the notion of patronage - aka Arts support - changed?
The notion that an audience of patrons should sustain the arts is a relatively new idea. Historically speaking, the arts were largely funded by the aristocracy. That time has passed, and now every generation must be re-educated to understand their role in underwriting the arts. For most people, support begins with exposure to the music and tickets to live performances. Eventually, young people get established and have enough money and experiences to know they can't live without it. That's how people of all ages become donors.
Hence, educational outreach; hence, those fabulous pop-up performances (Do you want to be inspired and delighted in equal measure? Watch a few Knight Foundation's Random Acts of Culture videos); hence, fund-raising "dress up" events, like the opera ball, where people have fun in the name of something very, very good. We expose the generations to not just performance but also the fellowship associated with it, and then we support as circumstance allows us to willingly and happily consume the sublime products of such as the Indianapolis Opera, which strive to exist alongside all the other, far more easily accessible, far more easily produced forms of what is sometimes generously referred to as "entertainment."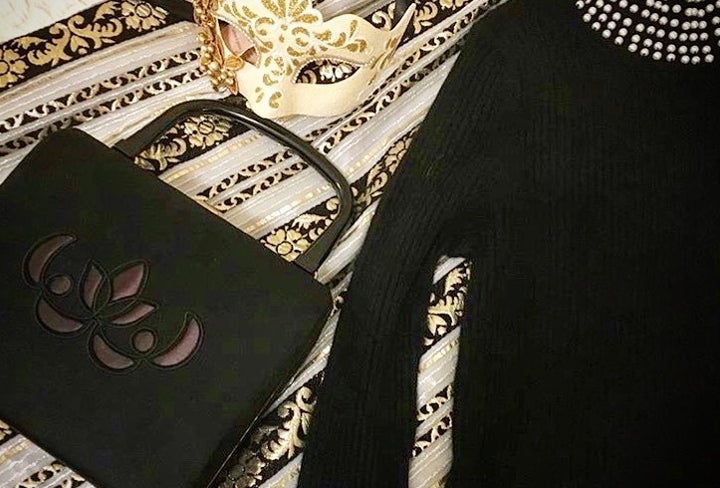 How did you style your opera ball ensemble?
For everyday wear, I'm a classics girl. My vintage coats, jewelry and handbags add interest to an otherwise plain wardrobe, but the rest of my collection is focused on clothes and accessories I can wear to the opera, the theatre and the symphony. I found this 1970s hostess skirt at a thrift shop and loved its over-the-top gaudiness, which is just right for the glamour of a masked opera ball. I have a collection of black vintage purses that might have worked with this skirt, but I chose this satin embossed fleur-de-lis handbag because it is the crest of Florence, Italy—the birthplace of opera. After Jacopo Peri's composition Dafne was performed there in 1598, opera became a "thing" all over Europe
Styling notes: vintage brocade skirt, circa 1970; vintage earrings and necklace, circa 1950s; vintage purse, circa 1960s; and flounced blouse, Enza's Boutique.
Photos provided by Crystal Hammon, used with permission.
* Lyric excerpt from Evergreen, Streisand/Williams for 1976 "A Star Is Born" (...cannot wait for the upcoming Lady Gaga/Bradley Cooper version....)
Related
Popular in the Community