The parents of slain Chicago 15-year-old Hadiya Pendleton were there as President Barack Obama told America the story of their daughter's tragic end during the emotional climax of his State of the Union address in Washington on Tuesday.
Attending the address as guests of first lady Michelle Obama, Cleopatra Cowley-Pendleton and Nathaniel Pendleton listened while the president spoke of their daughter, who was killed on Jan. 29 while standing in a Chicago park near the school she attended.
"One of those we lost was a young girl named Hadiya Pendleton. She was 15 years old. She loved Fig Newtons and lip gloss. She was a majorette. She was so good to her friends, they all thought they were her best friend," Obama said Tuesday. "Just three weeks ago, she was here, in Washington, with her classmates, performing for her country at my inauguration. And a week later, she was shot and killed in a Chicago park after school, just a mile away from my house."
The president went on to say, "Hadiya's parents are in the chamber tonight. They deserve a vote." He also referenced a number of other families of victims of gun violence in Newtown, Aurora, Oak Creek and more.
"My baby deserves a revolution and I pray that what happened her to her will have an impact," Cowley said.
Before You Go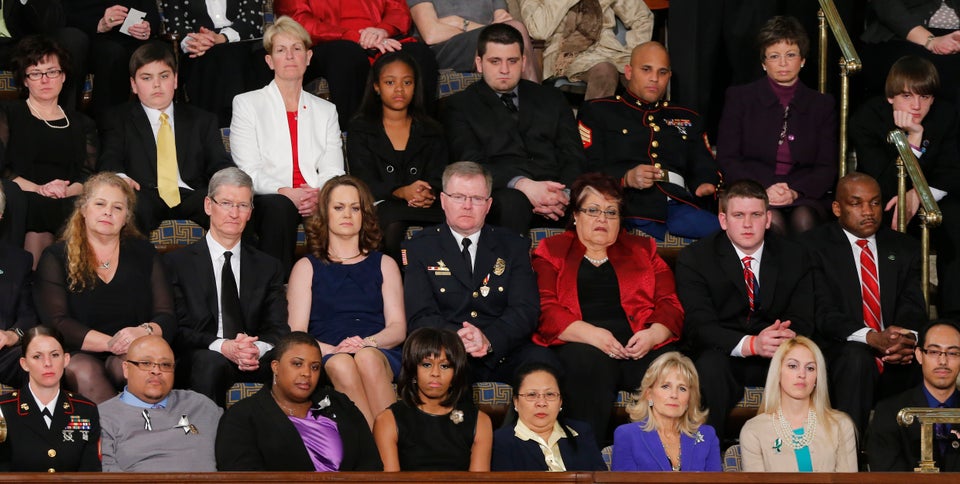 Hadiya Pendleton
Popular in the Community