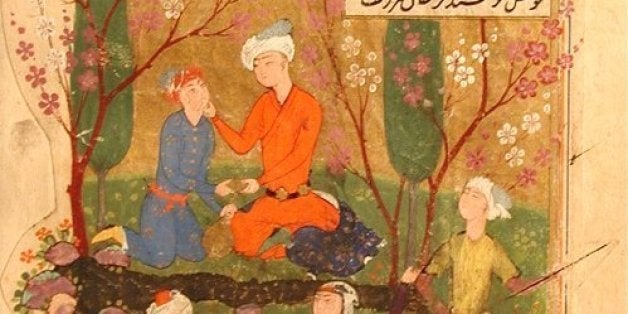 Cyrus Abhar, an Iranian Baha'i engineer in Sacramento, California, was facing what he described as "serious difficulty" in his life some years ago. Instead of praying for relief or consulting a self-help book, Abhar did what many Iranians do in times of distress and turned to the poetry of Hafiz.
"I opened his book and I read the poem -- one of his most beautiful poems -- that basically said, 'Don't be saddened by what is happening, because this shall pass. There's a bright future, and a heavenly breeze will come your way,'" Abhar said.
The 14th century Iranian mystic poet occupies a special place in the traditions of Norooz (also spelled Nowruz and Nawroz), the Persian New Year celebration that begins this year on Saturday, March 21. One of the many practices that unite Iranians of different faiths -- Muslims, Baha'is and Zoroastrians -- on Norooz is an act of divination using Hafiz's words that involves opening a book of his poetry to a random page.
"Often in Iranian families it is traditional to open Hafiz, see which page of poetry one has opened and read it aloud and try to feel whether it has any omen for the coming year," Jamsheed Choksy, a professor of Iranian studies at Indiana University, told The Huffington Post.
Hafiz was born Khwaja Samsu d-Din Muḥammad Hafez-e Siraza in Shiraz, Iran, circa 1325. A widely celebrated poet to this day, he wrote many verses on love, spirituality and religious tolerance. A book of Hafiz's poems can be found in most Iranian households, Choksy said, and will often be displayed on Norooz along with other ceremonial objects.
Like other celebrations of the new year around the world and across faiths, Norooz brings families and friends together to bid farewell to the passing year and make wishes for the coming one.
Hafiz's poems are often central to these celebrations, says Mahshad Khosraviani, a Zoroastrian priestess based in Toronto.
"You make a wish or you have something in your mind and you open the book," Khosraviani told HuffPost. "The first line is like an answer from Hafiz to you, the continuing lines are an explanation."
"It's not something definite that people will rely on, but it's a hope," she added.
Khosraviani's role as a priestess is unusual, as women's ordination is still uncommon in Zoroastrianism. At just 23 years old, she says she is the only female mobed, or Zoroastrian priest, in North America, and one of just a handful in the world.
The process of training and becoming ordained presented Khosraviani with many challenges to overcome, she explained. During this time, she turned to the poetry of Hafiz for guidance -- something she had rarely done before.
"It told me to believe in myself, believe in my dreams, [and] hard work will pay off," she said.
The divination practice may derive in part from Islamic mysticism, Choksy said, but reverence for Hafiz transcends religious affiliation for Iranians of all faiths, who he said see the poet "as part of their tradition."
"The notion of being Iranian or Persian tends to be the bridge between the people of Iran," the professor explained. "They all celebrate Norooz as the New Year and many of them will use Hafiz for divination purposes, seeing him ultimately as an Iranian poet."
And efforts to divine the future through Hafiz's poetry are not confined to Norooz celebrations. If people experience a heartbreak or need to make a difficult decision, Abhar said, they turn to the poet, and "Hafiz, in his own enigmatic way, would answer the question that they have in their heart."
Related
Before You Go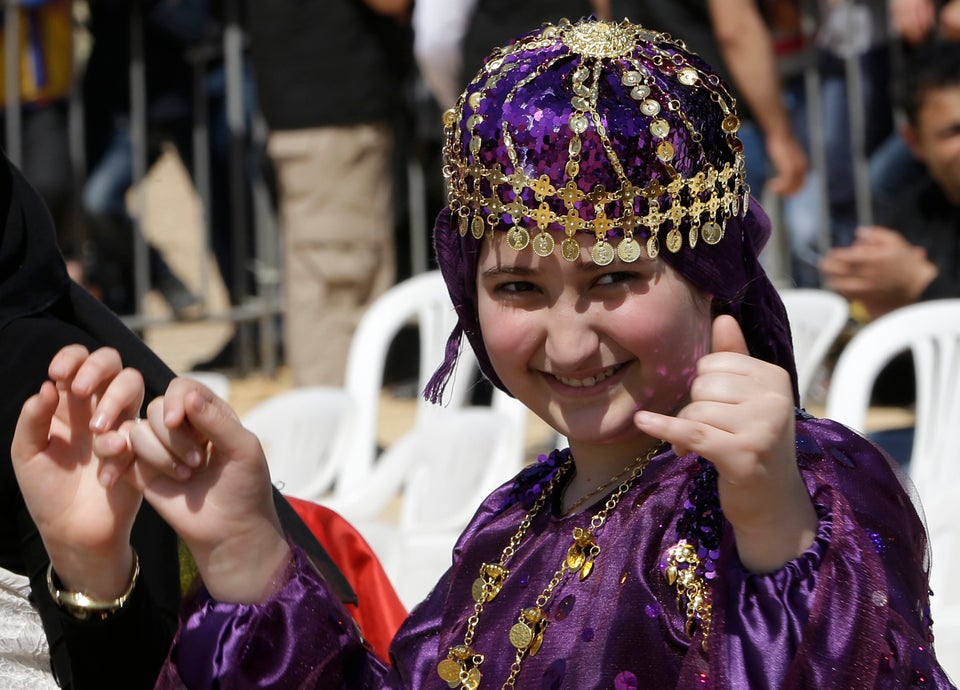 Nowruz Celebrations
Popular in the Community