Hahn-Bin is an exquisite melting pot of talent and style, of the classical and the strange. A prodigy violinist Pop Art icon, he is what happens when Juilliard meets Studio 54.
Hahn-Bin started playing the violin at the tender age of five. He had his first international performance at the Grammy's at 12, and performed at Carnegie Hall at 22 after training at Juilliard under the legendary violinist and conductor Itzhak Perlman.
And yet Hahn-Bin's visual performance defies all previous associations with classical music. Somewhere between high fashion and circus clown -- the violinist displays a dramatic intensity from his hair style to his body movements -- Hahn-Bin layers influences past and present to create a colorful aesthetic. Like a child who has not yet soaked in the rules and boundaries of society, Hahn-Bin devours influences from Ginsberg to Bjork to Mozart to Ryan Trecartin and channels them with a graceful beauty.
A self-described "strange fruit," Hahn-Bin represents the future while still breathing new life into the classics. We asked Hahn-Bin a few questions about strangeness, boundaries and of course fashion.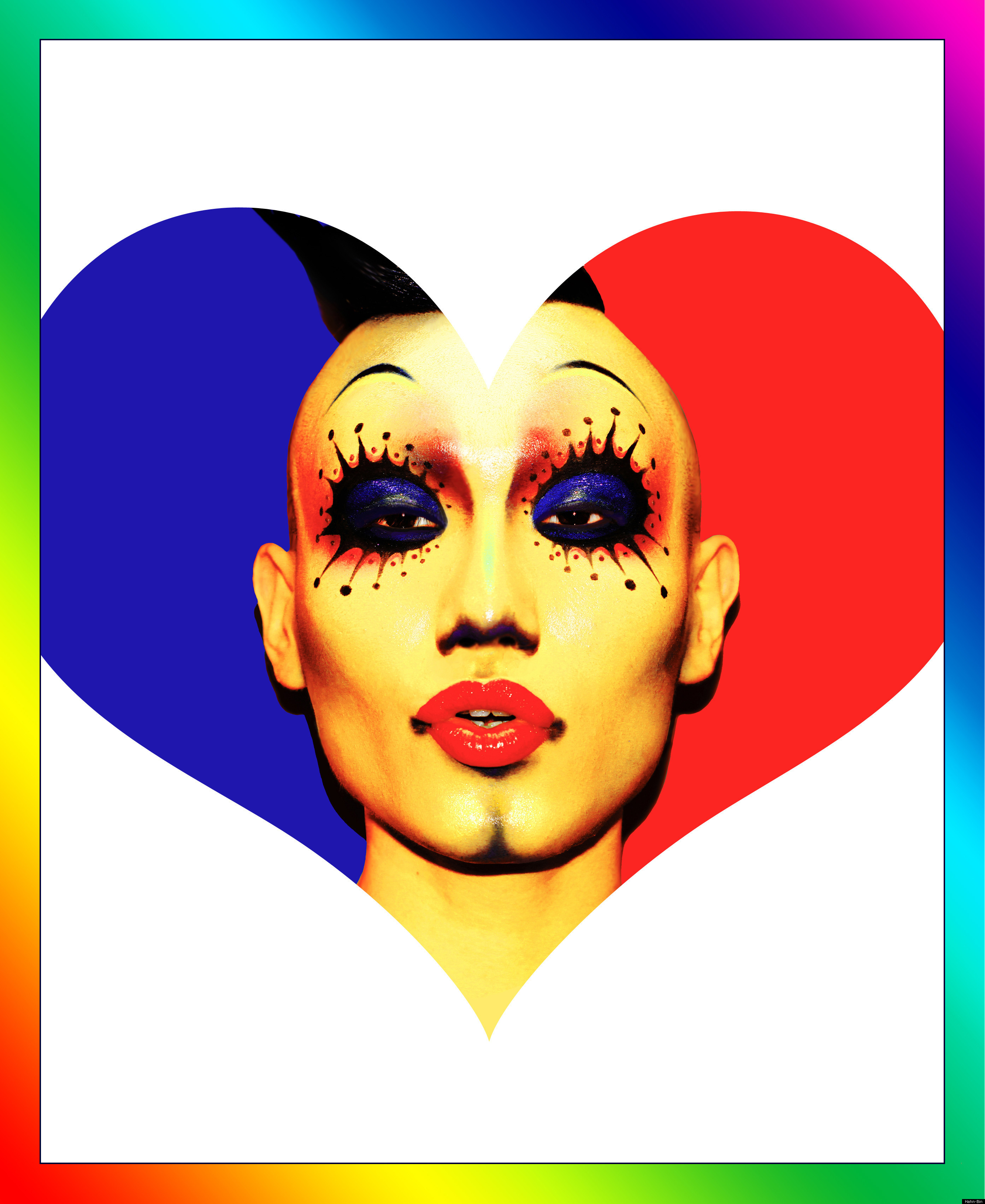 HuffPost Arts: You have mentioned the first moment you picked up a violin at five years old and told your parents: "I will not put this down until I die on the stage with it." Most people live their lives without feeling that kind of passion and intensity. Can you describe what it feels like to know so strongly what you will devote your life to at such a young age?

Hahn-Bin: To be quite honest, I have no memories of myself as anything other than a performer. By age six I was already selling handmade, perforated tickets to my own family for a one-man show in the living room, where I would play the violin, sing, dance, act out five to six characters in masks I had made, and improvise music. For my birthday parties, my friends were forced into the bathroom for my signature "Water, Music & Light" shows [accompanied by angry phone calls from parents to my mother about how I ruined their kids' clothes].
I feel as though I've always existed in the space of a performance, and the four strings on my violin just happened to be the most vocal of all my artistic channels.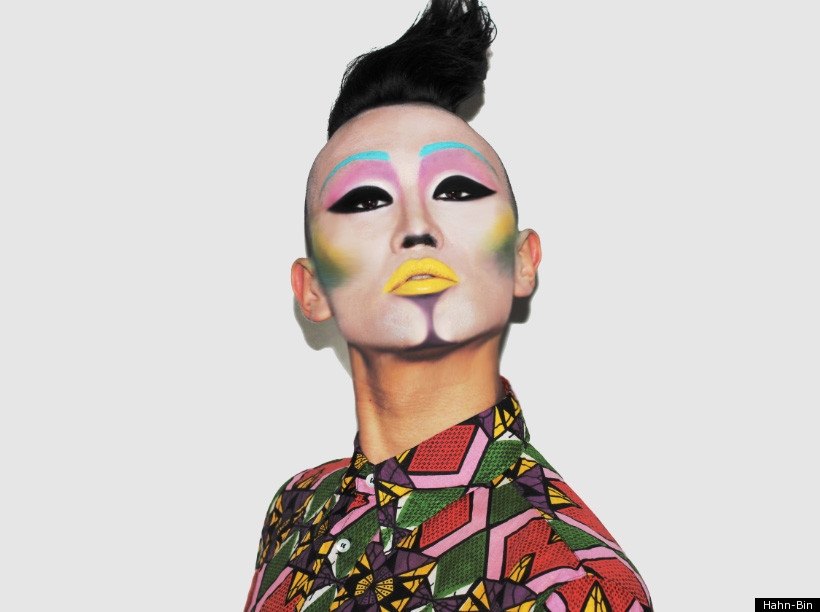 HuffPost Arts: Would you say that often times your performances are composed of classical, rigorous sound and modern, experimental visuals? Why do you think this is?

Hahn-Bin: I am a pop artist who happens to sing through the violin, and whose songs happen to have been composed by people a bit older than the ones on the radio. My mother tongue has always been spoken through my fingers, and the way I express myself musically is inspired by dangerously vulnerable singers like Judy Garland, Edith Piaf, Jacques Brel, and Freddie Mercury; artists who held nothing back for their fans, even if it meant a part of their soul would be lost in the process.
The visual components of my projects stem directly from the music itself -- I have vivid images in my head whenever I hear a phrase, and I bring them to life by becoming them; to create the most potent form of expression. My process in the execution of these visions has been greatly influenced by the artist Cindy Sherman, and for all my performances, projects and their promotional materials, I am the photographer, and the graphic designer, the make-up artist, the hair stylist, the wardrobe stylist. Quite frankly, I just think that my music and my fans deserve nothing less than organic, original art.
HuffPost Arts: Would you ever play avant-garde music in a suit or is that not as interesting?
Hahn-Bin: It's not that I have chosen to be different or "interesting", it's just that I have chosen to build my own artistic universe rather than to fit into anyone else's. I am dedicated to my instincts, and like all living things I am constantly transforming -- which is the reason why many of my performance projects are funerals of my past.
HuffPost Arts: Your work has defied boundaries of race, genre and gender. Your recent performance included a seance and overcame the boundaries of life/death. Are there any boundaries that you hesitate to cross? Why do you think so many exist?

Hahn-Bin: I think boundaries stem from fear of the unknown, and I attempt to release that very fear through each of my performances -- so whatever it takes.

HuffPost Arts: Would you describe yourself as more of a chameleon or consistently Hahn-Bin?

Hahn-Bin: My art transforms at the same speed as my inner self, and my role as an artist is to forecast the future, mirror the present, or rewrite the past. I would say that as long as the world remains a forever-changing place, so will my artistic universe.

HuffPost Arts: Is there a work of art, fashion or music that you return to over and over again to get inspired?

Hahn-Bin: The designer Yohji Yamamoto's legendary S/S 1999 runway show in Paris was how I came to understood the power of wardrobe as performance art. It also inspired my fashion installation piece for my world premiere of "Still Life" last March at Carnegie Hall.
The Judy Garland Show DVD box-set remains the greatest resource for me as a musician and entertainer. Here is my personal favorite:
The Tree of Life has become a modern day bible for me.
REAL LIFE. REAL NEWS. REAL VOICES.
Help us tell more of the stories that matter from voices that too often remain unheard.