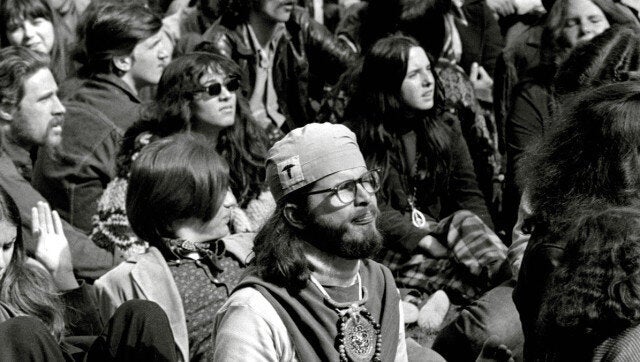 A stroll down Haight Street today will undoubtedly evoke a certain 1960s nostalgia.
Live guitar music still warbles from street corners, tie-dyed t-shirts are hawked by the handful, the smell of pot permanently wafts, colorful peace signs adorn windows of businesses like the Red Victorian Bed & Breakfast -- institutions better suited to an earlier time.
But said nostalgia is often overshadowed by the sad realities of a neighborhood that has long since evolved from the remnants of a revolution: the wayward teenagers, the tourist traps, the vagabonds, the $6 corporate ice cream cones sold at precisely San Francisco's most famous intersection.
During its heyday, which culminated in 1967's infamous Summer of Love, young dreamers converged in the Haight by the thousands. Historians deem the neighborhood the birthplace of the hippie movement, marked by peaceful protests and psychedelic experimentation. The era's greatest luminaries, from Jerry Garcia to Allen Ginsberg to Jimi Hendrix, all lived nearby.
Then the movement waned, and the area began to decay along with it. "By the fall of 1967, Haight-Ashbury was nearly abandoned, trashed, and laden with drugs and homeless people," blogger Jon Newman wrote in his essay Death of the Hippie Subculture. "With the Haight in ruins and most of its residents gone, it was simply unable to operate as a hub for music, poetry and art."
Of course, the Haight still has a certain appeal. There's no better jazz-and-pizza combo in the city than at Club Deluxe, Amoeba Music offers a truly epic collection, a parklet just popped up in front of Haight Street Market and the 12-piece band that assembles in front of American Apparel on Sunday mornings always move crowds to dance in the street.
Yet we can't help but heave a sigh while pushing past gaggles of gawking tourists or stepping over the man sleeping on the sidewalk at noon. While a stroll down Haight Street today certainly evokes nostalgia, it also makes us yearn for a place that was once the epicenter of peace and love and youth in revolt, a place we never had the chance to experience ourselves but will be forever engrained in San Francisco's complex, progressive history.
Celebrate the past by clicking through our exclusive slideshow below, courtesy of our friends at the SF Public Library: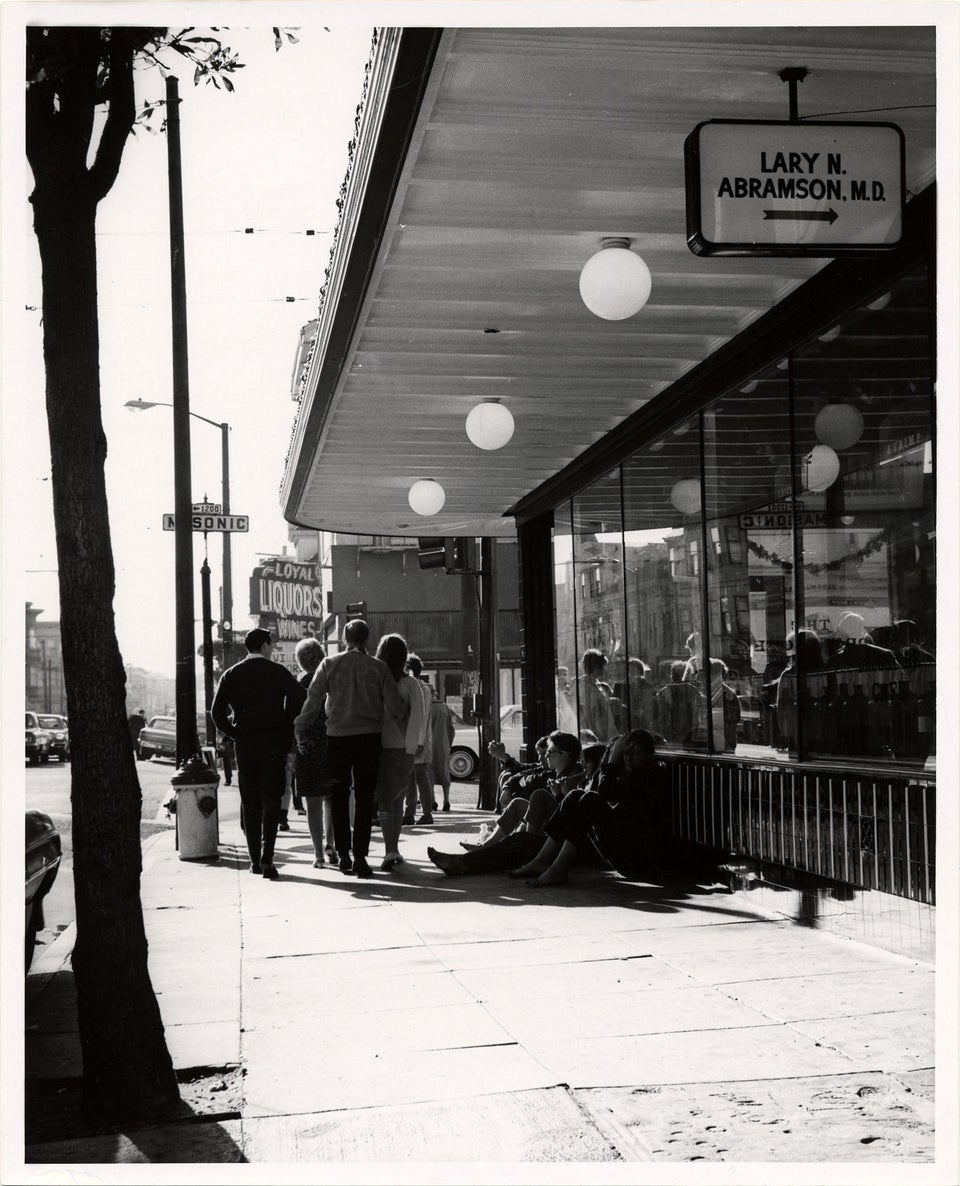 A History Of Hippies
This collection is part of a new HuffPost SF partnership with the San Francisco Public Library's History Center, "Tales From The City," which features various images from throughout the city's past. Visit the San Francisco History Center in person to view original photographic prints and negatives as well as tour other relics from SF's earlier days.
Related
Popular in the Community