 After a bitter, multi-year fight between a long-standing neighborhood group and San Francisco's Recreation and Parks Department, the recycling center that sat near the eastern edge of Golden Gate Park for over three decades has finally closed its doors.
Since 1980, the Haight Ashbury Neighborhood Council (HANC) had operated the facility, which was the last community recycling center in the area and the oldest in continuous operation in all of San Francisco.
The city began pushing for its closure in 2010, under the administration of then-mayor Gavin Newsom. "It kind of became obsolete over the decades," Deputy San Francisco City Attorney Vince Chabria told KTVU. "Everybody started having curbside recycling."
"The closure ends a neighborhood sore point and recognizes that the noisy, messy business isn't needed anymore," opined the San Francisco Chronicle, which has long campaigned for the center's eviction. "It allows park officials to reclaim a corner of the park for more fitting use."
Defenders have charged that the true motives behind efforts to shutter the center ran more along the lines of gentrification and desires to keep property values in the neighborhood high. The facility, for example, often caters to homeless individuals recycling cans and bottles in exchange for cash.
HANC filed suit against the city in 2011 in an effort to keep the center open, charging that the eviction amounted to discrimination against the neighborhood's homeless community.
"This is part of nonauthentic, nongentrified San Francisco," Robert De Vries, an attorney representing the HANC explained to the San Francisco Examiner. "Certainly it's true some new people don't like the old Haight-Ashbury. This is a social issue and I don't think policy should be based on it."
To protest the eviction, a handful of activists started camping on the site in late December and set up a makeshift community gardening center. However, early in the morning on January 4, a team of law enforcement officials surrounded the property and ordered everyone to leave.
"It was right at sun-up, and I was in my sleeping bag," environmental activist Joash Bekele told the San Francisco Bay Guardian. "We thought they were coming [yesterday], we were up all night -- worrying that they'd come."
While some neighborhood merchants, such as the members of the Haight Ashbury Improvement Association, have advocated for the recycling center to close, they may soon be hit with some unintended consequences.
The San Francisco Examiner reports:
The Small Business Commission is preparing for the aftermath once the recycling center is gone. According to state law, there must be a place within a half-mile of a supermarket, often known as a "convenience zone," to redeem recyclables.

Once the recycling center moves, it falls on local businesses and grocery stores to buy back bottles and cans. If not, businesses face fines [of $100 per day] for each day they do not offer redemptions.
The Parks Department plans on converting the recycling center site into a community garden.
Related
Before You Go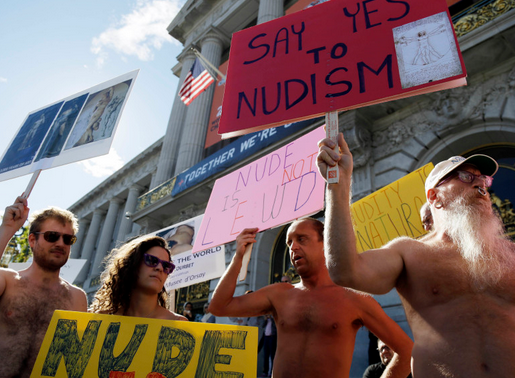 SF's Top 12 Stories Of 2012
Popular in the Community