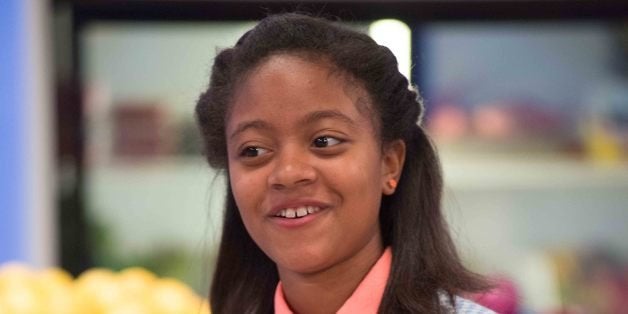 But even at 12, Haile is nowhere near a newbie on the culinary scene. In 2012, she was crowned for the best kid's dish of the year by the first lady, and she has been taking her healthy eating campaign (a la Michelle Obama) on the road since the age of 10. (ICYMI: Check out her inspiring TEDxKids talk here.)
"Over time, the first lady has inspired me to start taking the healthier route when cooking. Also, of course, the childhood obesity statistics," Haile tells The Huffington Post of the people and things influencing her approach to food -- not the least of whom is her mother, who taught her how to cook at the age of 5.
"My mom mostly inspired my love for cooking. She's always in the kitchen and she taught me at a very young age that it's important to be able to make your own food," Haile says. "At that point, it wasn't all about health, but just being able to cook."
Now, however, Haile is taking her cooking skills beyond the basics, getting a virtual master's class in professional cookery from celebrity chefs Guy Fieri and Rachael Ray as one of eight young chefs cooking their way through four rounds of competition for the chance to win their own web series (which Haile actually already has).
"I've taken away a lot of tips in the kitchen to go a little faster -- ways to cut tomatoes faster, how to take the meat off the corn without it flying everywhere," Haile says. "We learned a lot of about time management [as well]," she adds.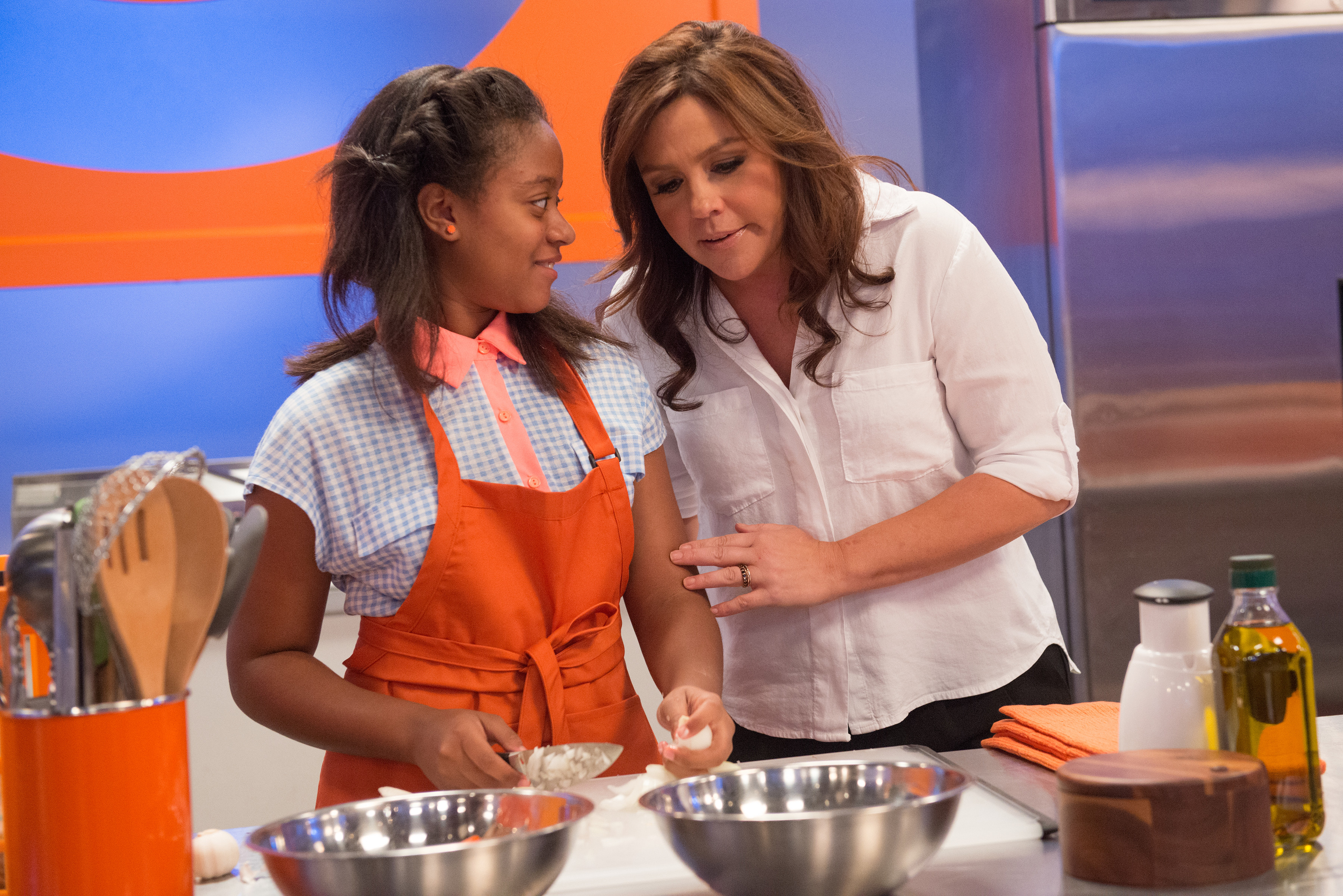 As if the show weren't enough to keep her on her toes, we put Haile's food fanaticism to the test with this quick-fire Q&A:
Pancakes or eggs?
"Eggs, I especially enjoy getting creative with omelets."
Favorite kitchen gadget?
"A food processor. I use it to make creative pestos, hummus and homemade energy bars."
First food memory or first dish you remember cooking?
"Scrambled eggs. I felt so accomplished, because they were perfectly seasoned and very creamy."
Favorite restaurant in your hometown?
"I really can't choose. I LOVE Renee's Organic Oven, Acacia, and The Abbey. I've worked with all the chefs to create healthier menus as well."
Any food you can't bear to eat?
"Jamaican dumplings."
When I'm not cooking, I'd rather...
"Read a book, play ping pong or do fun family activities."
Go-to dish?
"Curry shrimp lettuce wraps."
What you're looking forward to cooking most this fall?
"Tomato soup! Simply delicious."
Check out Haile's Curry Shrimp Lettuce Wraps recipe below and "Rachael vs. Guy: Kids Cook-Off" when it premieres Sunday, Sept. 8 on Food Network.
Curry Shrimp Lettuce Wraps

Seasoning Blend
1 teaspoon cumin
1 teaspoon coriander
1 teaspoon paprika
1 teaspoon lemon pepper seasoning
1 teaspoon Jamaican curry powder

1 fresh lemon, juiced
3 tablespoons grape-seed oil
2 cloves garlic, minced
1 small red onion minced
1 pound fresh tiger shrimp, peeled, deveined, and cut in bite-sized pieces
2 green onions, diced
1 handful fresh cilantro, chopped
1 pint cherry tomatoes
2 avocados
1 head butter lettuce, cored, divided into leaves

Directions
In a medium bowl, combine seasonings with lime juice. Add shrimp and let marinate in refrigerator for 15 minutes. Cut cherry tomatoes in half and set aside. Dice avocados, add some lemon juice to keep from turning brown and set aside. In a medium skillet, heat grapeseed oil over medium-high heat. Add red onions and garlic; sauté, stirring occasionally, for 3 minutes. Add seasoned shrimp and cook 4-5 minutes, or until shrimp are fully cooked and pink. Stir in green onions and cilantro and remove from the stove. Divide lettuce into leaves. Spoon about 1/4 cup mixture down center of 1 lettuce leaf; add some cherry tomatoes and avocado. Fold up and over filling and enjoy!
Before You Go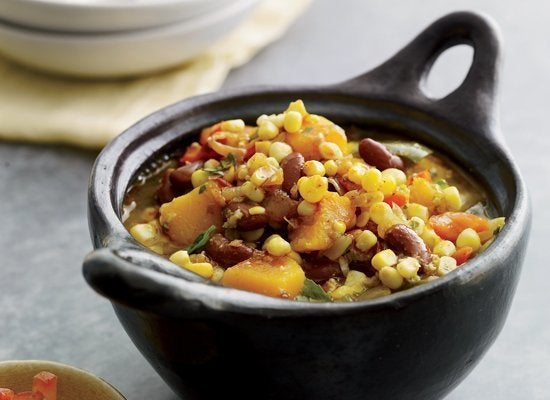 Healthy Fall Recipes
Popular in the Community