The rest of Hailee Steinfeld's campaign for Miu Miu Autumn/Winter 2011 has dropped and, unsurprisingly, she looks pretty great.
And the latest images seem to be truest to life, with Steinfeld chowing down on pizza and giggling while surrounded by the dozens of awesome, sparkly Miu Miu heels.
Photographed by Bruce Weber, the ads are fun and playful while hinting at the sophisticated woman Hailee is bound to become. Plus we're sort of dying over those glittery pumps.
Check out the ads in below.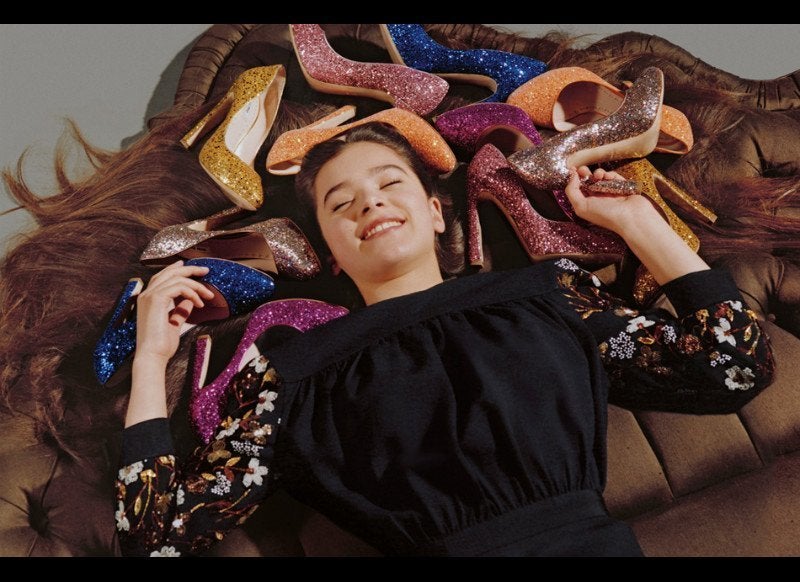 Hailee Steinfeld For Miu Miu