 That buzz is paying off this year, as Steinfeld returns to the big screen with a pair of hyped-up projects. In addition to a part in the upcoming adaptation of "Ender's Game," the now 16-year-old actress takes on the storied role of Shakespeare's Juliet in "Romeo and Juliet," hitting theaters on Friday. Steinfeld stars across Douglas Booth, 21, who plays her Romeo. "You almost want [the love scenes] to be awkward, but in some ways, it's not," Steinfeld said of her scenes with Booth, who has his fair share of high profile films coming soon too, including Darren Aronfosky's "Noah" and the Andy and Lana Wachowski film, "Jupiter Ascending." "As long as the chemistry is there as actors, it's really helpful and it's really good."
The cast of "Romeo and Juliet," which Steinfeld effusively called "so, so, so cool" in a recent interview with HuffPost Entertainment, includes Damian Lewis, Ed Westwick, and Paul Giamatti. "Working with Paul and Damian and Ed and Stellan [Skarsgård] and everybody, it felt right, and they were so incredible and so easy to work off of because they're so good."
We caught up with Steinfeld by phone from Los Angeles, where she was promoting "Romeo & Juliet," to talk casting Booth, preparing to play Juliet, and her take on Leonardo DiCaprio's version.
This is one of your first big films after "True Grit," what made you choose it?
After I finished "True Grit," it took about a year until I started the second film. It wasn't intentional, it wasn't a set time that we were purposely taking off. We were waiting to kind of see what the right thing was, and we wanted to take our time. I was in no rush after that crazy year. When "Romeo and Juliet" came along, I fell in love with the way that it was written and how innocent and vulnerable it was and how different it was from "True Grit." I really liked that.
It's obviously such an iconic role, did that give you pause at all in committing to it?
Yes and no. Of course the initial reaction to hearing about the part or doing the part is always intimidating and daunting and scary, but you kind of have to put that all away and there's plenty of other things to think about other than that. If you think about how you're playing an iconic role or you're doing this classic story, that can kind of, you know, maybe freak you out a bit. Douglas and I and the rest of the cast, we all came together and just created this thing all over again.
Speaking of Douglas, I understand you had a hand in his casting. Can you tell me a little bit about that?
I feel that for the story of "Romeo and Juliet" to be impactful, it has to be believable and there has to be a certain level of chemistry between the two characters. I was so excited that I was able to weigh in on the casting process with Douglas and being a part of finding the right actor, which I think we did.
I read with a few guys; we screen tested in London and Douglas came in and read and it was great.
There was an immediate backlash after your casting about your age, but in the original story, Juliet is 13. How did you take that?
I didn't really think much of the age. Douglas and I were actually playing the closest in age that it's ever been for the story. Other than outside of the story, I never paid much attention or thought much about that. It was interesting being young and exploring that side of your emotions and playing that part.
Did you take inspiration from the older film versions of "Romeo and Juliet," either the 1968 version by Franco Zeffirelli or the 1996 version by Baz Lurhmann?
Absolutely. I think it is definitely helpful to have something to look back on and to use and to be able to have that at your exposure and be able to take advantage of it. I love both of those films for so many different reasons. I think we brought the very sort of traditional feel that the Zeffirelli version has, but the same energy that the Baz Luhrmann version has. So it's kind of the best of both worlds between those two films. I think what's so incredible about not only bringing this to our generation, but sort of being added to the list of these incredible films that have already been done.
What do you see in the story that makes it still relatable for the younger generation?
I think overall the story is very universal and can be told over and over again and not get old because as much as times are changing, there's something about the story that those core themes are still so relevant today. I think people can continue to identify with it.
Reading Shakespeare is a very different experience, how did you prepare for the role?
I had an incredible amount of time to just immerse myself in the text and in the material. By the time I got to Italy, everything really started to come together there and with the wardrobe and the location and all the actors were coming together. I think as much preparation as you do, it doesn't compare to actually doing it because there's so much around you that you can sit in your room for hours and go over your lines or whatever, but being there, it's just spontaneous and it's real.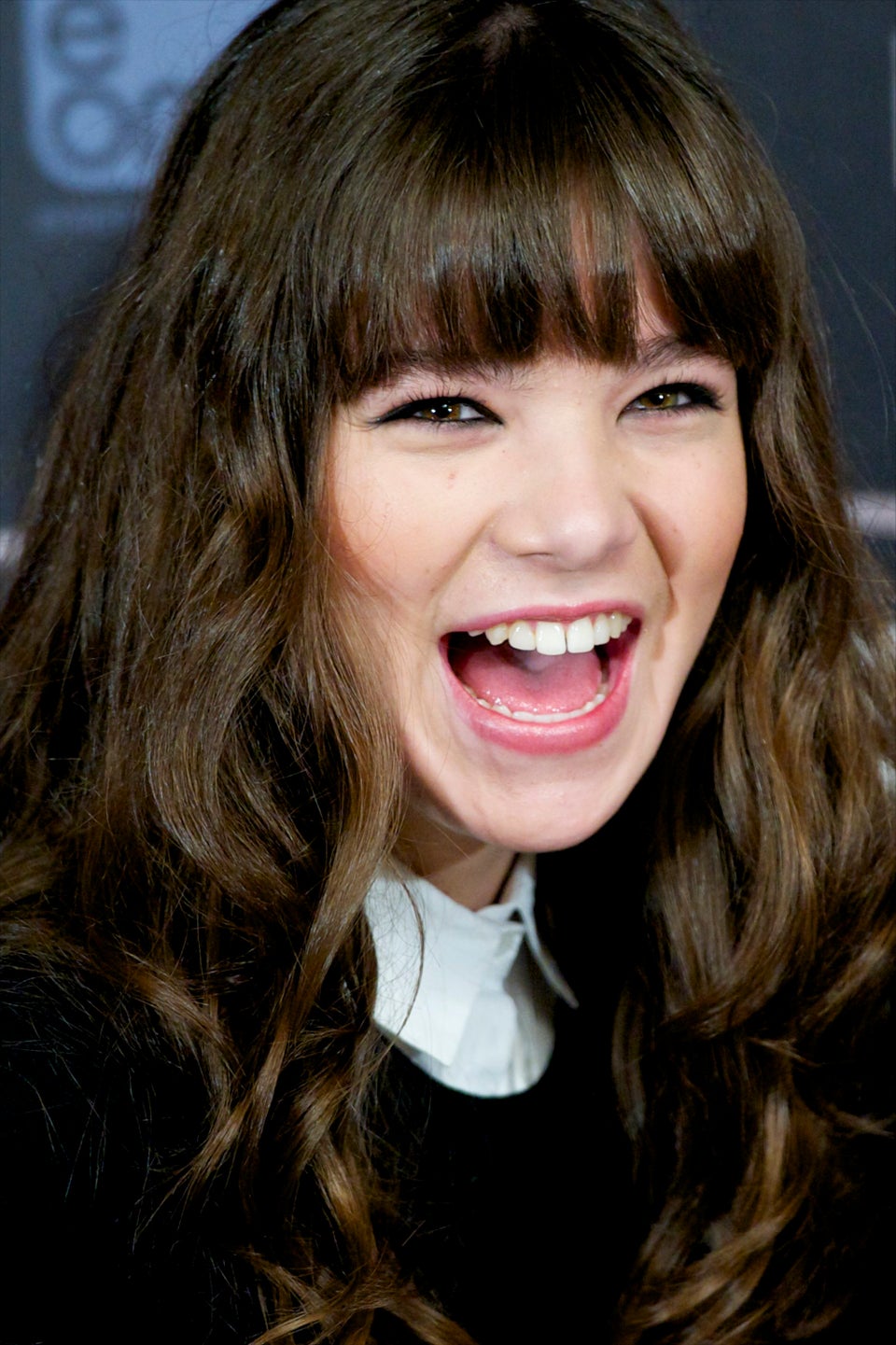 Hailee Steinfeld
Popular in the Community