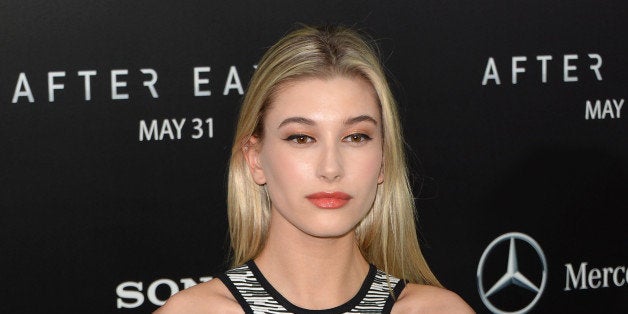 UPDATE: Hailey Baldwin said she "wasn't meaning to be racist."
Clearly I wasn't meaning to be racist with my tweet I was making a joke about getting a tan. Everybody chill

— Hailey Baldwin (@haileybaldwin) April 23, 2014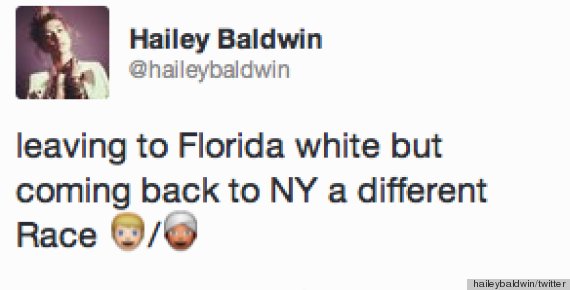 The incredibly insensitive tweet, which declared that Baldwin was "leaving to Florida white but coming back to N.Y. a different race" was also accompanied by a turban emoji. The tweet was taken down no less than 15 minutes after it was originally tweeted. Perhaps it was the outrage of her Twitter followers, or a sudden burst of common sense that made the 17-year-old social-media queen delete it.
Baldwin's cousin Ireland also faced a major racist Twitter controversy back in September, with father Alec quickly coming to her defense. For a family that's no stranger to controversy, we certainly hope Hailey learns from this misstep.
Related
Before You Go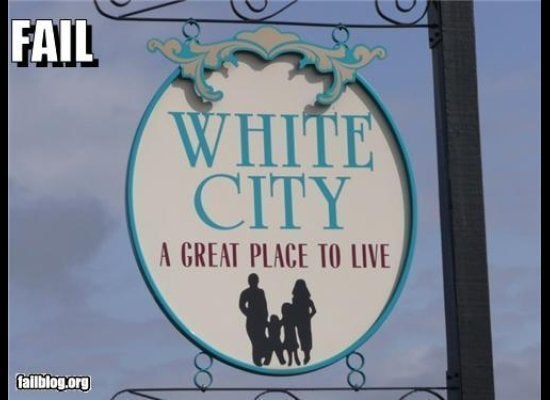 Instances of Accidental Racism