Hailey Bieber is feeling grateful one year after undergoing a procedure to mend a hole in her heart.
The model, 26, reflected on her health Monday in an Instagram story, where she shared a throwback photo from the hospital as well as a quick update on her recovery.
"This time last year I had a procedure done to close a hole I had in my heart known as a PFO (Patent Foramen Ovale) following having a transient stroke," Bieber explained.
"So grateful to have found this and have it closed, and so grateful for my amazing doctors. A year later I'm feeling strong and healthy."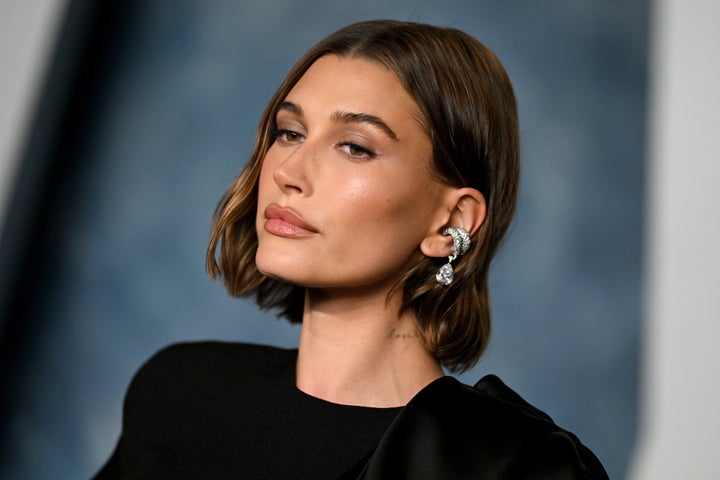 The founder of Rhode skin care was hospitalized in March after suffering what she said were "stroke like symptoms" during breakfast with her husband, pop star Justin Bieber.
Doctors determined a small clot in her brain temporarily blocked her oxygen intake, causing a transient ischemic attack, sometimes called a mini-stroke. The clot eventually passed on its own.
Bieber called the situation "one of the scariest moments" of her life in an April Instagram.
She later went for tests at UCLA, where the hole between her heart's upper chambers was discovered. Surgeons closed the opening soon after that.
Though Bieber is feeling healthy, the star recently admitted she was having "a hard time" in her personal life.
"I like to make jokes about how I feel because sometimes it's easier than admitting I'm having a hard time," she told Instagram followers this month. "But truthfully since 2023 started I have had some of the saddest, hardest moments I've ever had in my adult life."
The "Only Murders In The Building" actor, who previously dated Bieber's pop star husband, begged followers to stop harassing the model in an Instagram story in late March.
"This isn't what I stand for," Gomez said. "No one should have to experience hate or bullying. I've always advocated for kindness and really want this all to stop."
Popular in the Community