Hailey Bieber wants to be a mom, but revealed there's one thing that makes her "scared."
The model recently got candid with The Sunday Times about her thoughts on having babies with her husband Justin Bieber and shared that she "literally [cries] about this all the time."
"I want kids so bad but I get scared. It's enough that people say things about my husband or my friends. I can't imagine having to confront people saying things about a child," the 26-year-old said in the interview.
"We can only do the best we can to raise them," she added. "As long as they feel loved and safe."
The Rhode founder and the Grammy-winning artist first met in 2009, and later confirmed their relationship in 2016 after initially denying the rumors. The pair quietly tied the knot in a New York City courthouse in September 2018 just two months after getting engaged.
Nearly three months after their wedding, Hailey voiced her desire to have children to Vogue Arabia, sharing that she "can't wait to have my own." She then teased that having little ones is now a "closer reality."
The "Peaches" singer also showcased his own baby fever in a touching tribute to his wife on Instagram in November 2019, writing: "The way you live you life is so attractive.. ps you turn me on in every way. Next season BABIES."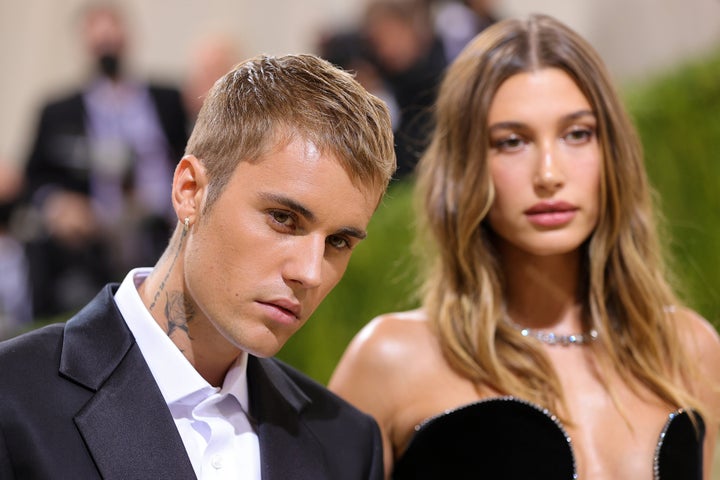 The Victoria Secret model later opened up about how she initially wanted to have children "right away," but later changed her mind after realizing she is "still super, super young" and has more time.
"I think I had it ingrained in my head that I was going to want to have kids right away and I was going to want to have kids super, super young," she explained in an interview with The Wall Street Journal in February 2022. "Then I turned 25 and I'm like, I'm still super, super young!"
While Justin admitted on the The Ellen DeGeneres Show that he's "going to have as many [kids] as Hailey is wishing to push out," he also backed his wife's decision to hold off on becoming a mom for now.
"I think Hailey still has some things she wants to accomplish as a woman and I think she is just not ready yet. And I think that's okay," he said at the time.
Popular in the Community