Weird hair days are inevitable. Unfairly, they usually spring up right after a streak of really good, manageable hair days. Like rain, grey hairs and in-laws, you never know exactly when they're coming, but we know to expect them sooner or later.
On days when your hair is not really complying, wearing a hat isn't always an option (sometime it's the hat itself that causes the wonkiness). While a wispy bun à la Gwen Stefani was our summer go-to look, we're stepping it up this fall and adding a little ladylike flair to reign in the unruliness. We're swapping out hair elastics and bobby pins in favor of elegant tortoiseshell barrettes. Tame cowlicks with clips in the amber hue, pull frizzy flyways away from your face with an elegant hair comb or harness it all in a messy, yet sexy pile with a larger barrette. The more disheveled, the better with these styles, we think; which will offset the effect of looking too fussy or done.
Here, seven styles that will save you from a bad hair in your very near future.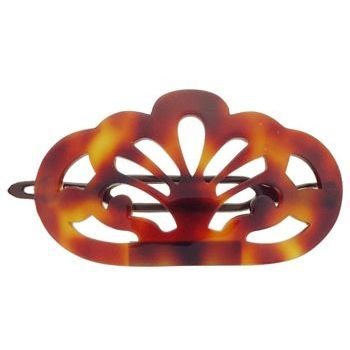 Tortoiseshell Hair Acessories