Is your at-home blowout leaving your hair a little … poufy? With wonky cowlicks in the front? And not-so-flat parts in the back? Chances are you're not blowdrying your hair the right way.
There are a few critical factors at play. As easy as it is to go in with hair dryers blazing, you could be over-drying your hair. Or perhaps you're using the wrong brush -- not to mention holding it incorrectly. During a recent visit to Sally Hershberger's downtown salon, we stopped stylist Teddi Cranford mid-blowout and got her best drying advice. What started out as a round of sincere questions, like "Why does my hair look flat one minute, then frizzy and wavy an hour later?" resulted in some pretty solid takeaway tips. Turns out we've been doing a few things wrong, and, perhaps, so have you. (It's okay, we love you anyway.) Here's what we learned:
Brush type: "The biggest mistake is using metal brushes," says Cranford. The metal varieties heat up way too fast, making hair way too hot. Look for a round brush with with a mix of nylon and boar bristles.
Heat and air settings: With curly hair, it's better to not blast the hairline with high heat and a high air setting," notes Cranford. "Use low heat and low air to brush the kinks out of your hairline. Otherwise, you can over-dry your hair making it harder to work with and, ultimately, get the shape and movement you want."
Holding the dryer in place: It would seem that pointing the dryer at your hair and, you know, just holding it there for a while would make it dry faster. Yeah, don't do that. "Constantly be moving," says Cranford. "You can't just set the blowdryer on the hair, [or] you're going to fry your hair off."
The angle you hold the dryer and brush: "A good tip for at home is to make sure your brush is vertical and your blowdryer horizontal, as opposed to the other way around," says Cranford. "This way you're going to get more of a modern wave, instead of blowing everything under. A lot of woman do that. They blow forward, you should be blowing back. It's the same with a curling iron, you want to keep it vertical and wrap hair horizontally -- you're going to create a better wave that way."
Sectioning off hair: Ok. You're probably thinking "I already do this." But you might not be doing it correctly -- especially if you're plagued with the dreaded, wonky-in-the-back business (which, we feel, is the worst). "Section out a mohawk on top, then blow-dry the front and work your way to the back," says Cranford.
Creating tension: One of the most important steps is drying taut sections of hair (but don't over-pull or yank). "This is essential for getting hair to dry smoothly, especially if you have cowlicks," says Cranford. As far as how many times you pass over each section, Cranford says she'll go over the hair 10 times if she needs to. Though she stresses, "I really making sure I'm getting the root and creating tension with the brush."
Also: check out six products that will make your blowout go a little more ... smoothly.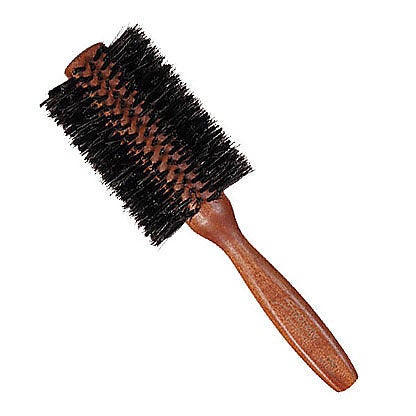 Blowdrying Tips
Want more HuffPost Style beauty content? Check us out on Twitter, Facebook, Tumblr, Pinterest and Instagram at @HuffPostBeauty. (For everything else check out our main HuffPost Style Twitter, Tumblr, Pinterest and Instagram @HuffPostStyle.)
Do you have a beauty story idea or tip? Email us at stylesubmissions@huffingtonpost.com. (PR pitches sent to this address will be ignored.)