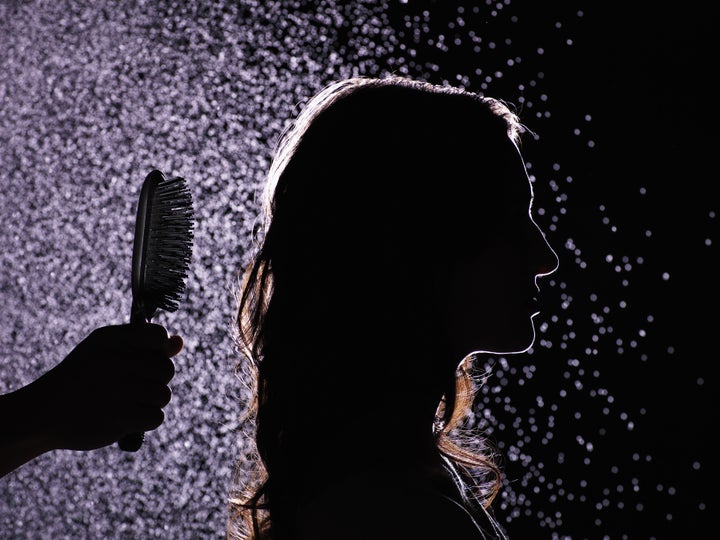 Are we looking in the wrong place when it comes to finding champions who can turn us away from our environmentally destructive ways?
Researchers at a university in the United Kingdom believe that hairdressers, rather than politicians, scientists or celebrities, could be the secret weapon in convincing us to reduce our carbon emissions.
Given that hairdressers get up close and personal with billions of customers, they are the perfect vehicle for helping to change people's behavior, according to Dr Denise Baden, an associate professor at the University of Southampton's management school. Even better, they deal with many of the environmental challenges that need addressing, such as water and energy use as well as the toxins in many hair care products.
A new study by Baden shows just how much difference people can make if they change their routines.
A person who carries out a daily hair wash with two shampoos plus rinse-out conditioner creates a weekly carbon footprint of around 9 kilograms, or nearly 20 pounds of carbon emissions. But this could be cut down to just 1 kg (roughly 2 pounds) if they change to a twice-weekly hair wash using just one shampoo plus leave-in conditioner, the study says.
Her research, which is funded by the U.K. government, also shows how important it is that hairdressers educate their clients to reduce the use of heated appliances such as hair straighteners, curlers and blow dryers. Not only does taking a more natural approach improve hair condition, but it also reduces energy costs and protects the planet, according to Baden.
She and her team have now developed a carbon footprint calculator, which demonstrates the effect hair care routines have on the environment and points out five changes that can make a big difference:
Do not wash your hair every time you shower -- and whatever your routine, allow an extra day to go before shampooing.

Shampoo once rather than rinse and repeat.

Cut down shower time by using a leave-in conditioner.

Shower rather than take a bath and limit the time to four minutes.

Let hair dry naturally.
This is not the first time that hairdressers have been recognized for their potential to get important information to a mass audience. The United Nations Population Fund, in collaboration with UNAIDS Secretariat, back in 2009 identified barbershops and beauty salons in Guyana as information hubs to help reduce HIV.
"We're not asking hairdressers to become sustainability consultants or to compromise on standards," Baden said in a written statement. "Instead, we're trying to educate businesses that less is more and to spread this message to their clients. For example ... [p]roducts such as leave-in conditioner not only save energy, time and money but are also great for giving body to fine or flyaway hair."
"Our approach has been to train the trainers so they can in turn affect the behaviour of their clients," she added. "Just one hairdresser can affect the practices of hundreds of clients."
The next step for Baden and fellow researchers is to develop a sustainable hairdressing certificate for salons, hairdressers and training colleges.
While all this may seem like a clever approach to helping limit climate change, there is one key challenge that Baden has not yet been able to overcome. While hairdressers are often adept at chatting about topics ranging from relationships to the weather, they do not often make proactive change agents.
As Baden pointed out in a 2014 interview: "Early adopters of social innovations characteristically have more years of formal education, greater rationality, higher IQ, higher aspirations and higher status occupations than late adopters. None of these attributes are typical of hairdressers. Therefore it is unsurprising that our pilot research found no examples of hairdressers taking the lead on sustainability innovations."
But the world is changed one person at a time, and Baden points to the feedback from one hairdresser who went through a sustainability-focused training session: "Taking that approach has given me more pride in my work and in my profession as a whole. I no longer feel like 'a blonde with scissors,' I feel like a professional who is making a difference."
Related
Popular in the Community