If you're currently being afflicted by frizzy, puffy, wispy hair, don't be so quick to pass it off as one of the less-fun side effects of summer. Chances are you're actually dealing with hair breakage. We know that regular trims are a given for keeping hair healthy, but how do you prevent snags, tangles and hair that's anything but smooth? There are obvious offenders -- heat tools, bobby pins and too-tight hair ties -- but there are also secret culprits that you may not even be aware of. Keep reading to see what Nexxus creative director and celebrity hairstylist Kevin Mancuso (he worked with Abbie Cornish for the Met Ball) has to say, and what we can do about it.
1. It starts in the shower (cue "Psycho" music)."We are constantly damaging our hair without realizing it, and that damage can sometimes begin in the shower," warns Mancuso. "When hair is wet or damp, it is at its very weakest point. The water breaks down the natural hydrogen bonds in the hair. They reform again when the hair dries, but while wet they are in their most fragile state." In the shower, he advises working conditioner through hair with a paddle brush or wide tooth comb to detangle your hair. Invest in an option that's intended to be used on wet hair. "And always detangle from the ends up!" Mancuso adds. 2. Beware of the towel turban! It's a silent killer.Surprisingly, wrapping our wet hair in a towel post-shower can cause the greatest damage. So stop it and dry your hair more gingerly. "When towel drying hair, squeeze the hair with a towel rather than rubbing and matting hair into a tangled mess," says Mancuso. "Be gentle! I actually cringe every time I watch someone rub their hair dry with a towel (which causes major tangling), and then tear through the tangles with a comb or brush! After towel blotting, gently start at the tips with a paddle brush or large comb as with combing in the shower; always start from tip to root."
For persistent tangles, Mancuso suggests working in a weekly deep-hydrating treatment or leave-in conditioner. Look for nourishing ingredients like coconut oil which will help smooth and retain moisture.
3. Heat drying fries your hair--but there are ways around that. Cut down on drying time by soaking up excess water. "Towel blotting your hair well enough before drying is important so you can work fast and not have to go over and over the same section with the hair dryer."
Look for an dryer that features ceramic, ionic and tourmaline technology which will also cut down on time, and be mindful during the drying process. "When you hold a hot hair dryer on hair for too long, the water in the hair heats to a boil, so it cooks and blisters hair!"
"When heat-styling, you need to move fast and use even tension (a lot of people use too much tension and too much pressure). When using a curling iron, be sure to roll the hair on an angle away from your head so you don't dent hair with the clamp," says Mancuso. "Use your straightening iron in smooth passes -- there is no need to press hard and pull hair, it only stretches the hair while you bake it, which causes severe damage over time.
4. Why you should shake things up in the hairdo department."Any time you put tension or stress on the hair you are causing some level of damage," warns Mancuso. "Women mostly put their hair up and anchor it in the same place. Repeating stress in the same place over and over will cause damage. Try to put your hair up in a different place, such as a high ponytail as opposed to low. The same goes for chignons, up-twists and braids."
Same goes for bobby pins. "When done in the same location on a regular basis, it can cause damage to the hair and stress to your scalp. Clamps essentially crush you hair. It is best to loosen hair after putting a clamp in to make sure it's not too tight." Look for rubberized pins that are more gentle and don't leave a crease.
Mancuso suggests opting for fabric-covered bands over rubber, but note: "If they are very tight they will still cause stress to the hair. If you're going to use a scrunchie, cloth-covered scruchies are best."
5. You can save your hair in your sleep."Silk pillow cases help, especially with fragile textures that have a tendency to tangle overnight on regular cotton sheets," says Mancuso. "Polished cotton pillow cases will even make a difference." Satin bonnets and hair wraps are other hair-saving alternatives.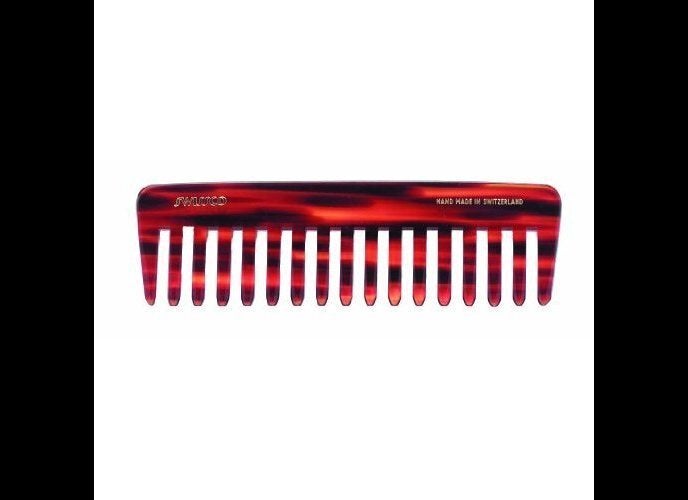 How To Prevent Hair-Breakage
Related